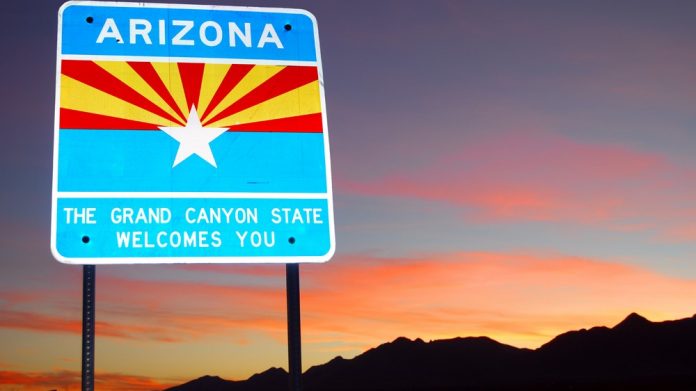 An Arizona court will today hear arguments and rule on a lawsuit launched to block sports wagering legislation within the state, which comes days before a planned launch on September 9, 2021.
The Yavapai Prescott Indian tribe has asked the Maricopa County Superior Court to halt implementation of HB 2772, which last month brought the allocation of 18 sports betting licenses to ten of the state's 22 tribes and eight sports organisations.
It claims that the legislation is unconstitutional, and add that they will be unfairly disadvantaged by the expansion and new wagering opportunities authorised by the law and amended compacts.
These compacts permitted tribes to expands the gaming offerings at their casinos to include table games such as roulette, baccarat and craps, in exchange for support for HB 2772 which enables the offering of mobile sports betting off reservations, as well as the debut of sportsbook in stadia and sports venues.
Senator T.J. Shope, who sponsored the legislation, said "The timing of these challenges, at the dawn of selection rather than during the legislative session or upon the bill's enactment, amount to an end-around on that qualifications-based awarding process at the Department of Gaming.
"I expect any legal challenges to be quickly dismissed so that the economic opportunities already happening as the result of tribal-state gaming compact amendment can continue to materialise."
Tribal licenses have been allocated to the Fort Mojave Indian Tribe alongside its SuperBook Sports partner, Navajo Nation, Quechan Tribe and Unibet Arizona, Tonto Apache Tribe with Churchill Downs, Tohono O'odham Nation, Hualapai Tribe and Golden Nugget, Ak-Chin Indian Community, San Juan Southern Paiute Tribe and Digital Gaming, San Carlos Apache Tribe with Wynn, and Fort McDowell Yavapai Nation.
Licenses to sports organisations have been issued to the NFL's Arizona Cardinals alongside its nominated partner BetMGM, the MLB's Arizona Diamondbacks and William Hill, NBA franchise Phoenix Suns with FanDuel, the Arizona Coyotes of the NHL, the WNBA's Phoenix Mercury and Bally's and IFL side Arizona Rattlers with Rush Street Interactive.
Furthermore, the TPC Scottsdale golf complex, alongside DraftKings, has also received a green-light, as has the Phoenix Speedway motorsport track and Penn National.
Ahead of today's hearing on the Yavapai tribe's request for a temporary restraining order and injunction blocking HB 2722, the Tonto and Quechan tribes have filed a notice of intent to intervene in the legal action, as well as a joint intention to pursue a motion to dismiss as needed.
"The truth is that we spent five years in painstaking, good-faith negotiations with the governor and the department of gaming to protect our interests and ensure that our amended compact provides the best possible economic benefits for our people," said Tonto Apache chair Calvin Johnson. 
"We sought to engage Yavapai leaders in developing strategies that would benefit small, like-minded tribes like ours, but they declined, saying they would simply sue if they were unhappy with the outcome of negotiations."
Jordan Joaquin, Quechan president, added: "We invested hundreds of thousands of dollars and an extraordinary amount of work to secure our mobile wagering license, which will open up considerable new opportunities for our tribe. 
"It is very unfortunate to see the Yavapai seek to unravel all this progress after they chose to sit on the side-lines during our compact amendment negotiations."