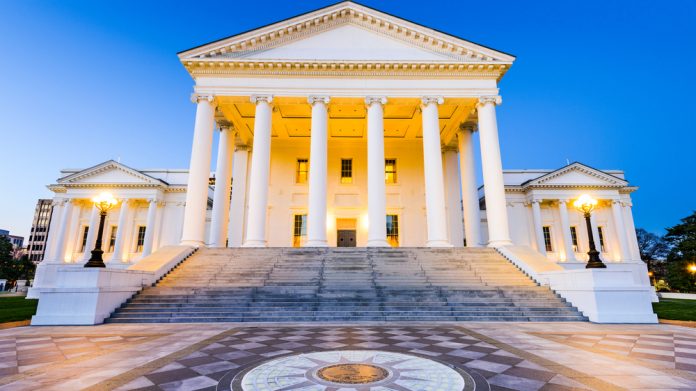 Urban One has been defeated in its quest to develop a $565m casino resort in the Virginia city of Richmond, which becomes the only one of five areas within the state to reject such a construction.
Local media outlets report that this week's referendum ended with a little over 51 per cent of voters choosing to reject the One Casino + Resort, which was proposed by Urban One in partnership with Peninsula Pacific Entertainment.
Urban One is a publicly traded integrated media company, while Peninsula Pacific Entertainment owns and operates several casinos, and Rosie's Gaming Emporiums in Virginia.
The company, which was selected as the preferred casino operator by Richmond's casino evaluation panel in May, asserts that this represents "a huge missed opportunity" that would have provided the financial resources to "enrich the lives of its citizens".
Richmond Mayor Levar Stoney, who has issued his backing for the project, is quoted as stating: "From the beginning, we said the people would decide. 
"They have spoken, and we must respect their decision. While I believe this was a $565m opportunity lost to create well-paying jobs, expand opportunity, keep taxes low and increase revenue to meet the needs of our growing city, I am proud of the transparent and public process we went through to listen to our residents and put this opportunity before our voters."
Urban One had previously defeated an array of fellow proposals for the right to be the selected participant, including the Cordish Companies' $600m Live! Casino & Hotel Richmond, after Bally's Corporation's $650m Bally's Richmond Casino Resort, which were rejected in April.
This itself followed the field being halved in March, when Golden Nugget, Wind Creek Hospitality, and Pamunkey Indian Tribe & Reservation were named as those not advancing to the next round of consideration.
Alfred Liggins, Urban One CEO, commented: "While extremely disappointed, our entire Urban One family, my mother and business partner Cathy Hughes, and I accept the will of city of Richmond residents.
"For the last two years, we have worked so hard to build a large and inclusive tent with our One Casino + Resort project. We had a lot of loyal supporters and worked tirelessly on behalf of the project and for whom we will be eternally grateful.
"We ran a robust campaign and strongly believe this is a huge missed opportunity for Richmond residents to have a tourist attraction that would have provided the financial resources to improve schools and roads, as well as enrich the lives of its citizens.
"Urban One has been a part of the fabric of Richmond for the last twenty two years, and we will continue our tradition of serving the community."
Currently there are four proposed land-based casinos in Virginia, in Bristol, Norfolk, Portsmouth and Danville, the operating partners of which will be Hard Rock International, Pamunkey Indian Tribe, Rush Street Gaming, and Caesars, respectively. Each was approved in local referenda in November 2020.