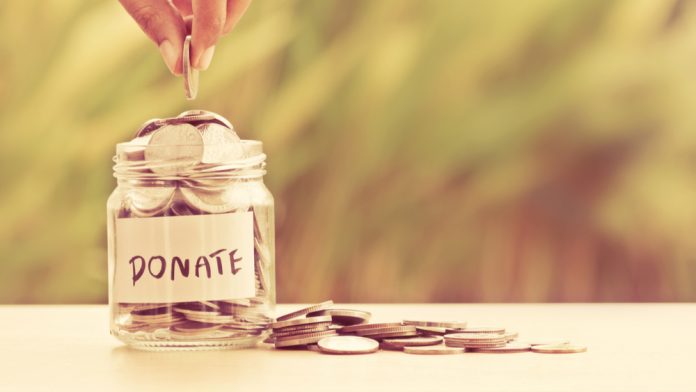 Team members from Gila River Hotels & Casinos visited three non-profit organisations to hand out cheques during its Gila River Cares Week of Giving event.
Members from the Wild Horse Pass, Lone Butte, and Vee Quiva provided more than $84,000 of self-excluded jack funders to the non-profits to aid in enhancing the lives of Arizonans through educational programmes and children's welfare.
"Gila River has always had a strong culture of caring, and our team members are passionate about creating meaningful change through philanthropic efforts and volunteerism," said Kenneth Manuel, CEO of Gila River Hotels & Casinos. "We've seen how devastating this pandemic has been to our local nonprofits, and we hope our Gila River Cares contributions help ease some of the financial burdens."
Self-excluded jackpot funds are acquired if a player is ineligible to receive their winnings on games. Earlier this year, all Arizona-based 501c3 status nonprofit organisations recognised by the IRS were eligible to apply to receive these funds, and a committee from Gila River Hotels & Casinos selected the recipients.
This year's recipients includes one•n•ten, which was provided $28,218.33. Renowned as the largest organisation in Arizona that provides services to LGBTQ+ and allied youth ages 11-24, the organisation provides a safe space, mentally and physically, for youth of all socio-economic and cultural backgrounds, as well as education, workforce, housing and wellness programmes, both virtually and in-person, at its Downtown youth centre along with 11 satellite locations throughout Arizona.
"One of the things that became increasingly apparent to us during the pandemic is the increased need for our services for not only our youth but their parents as well," noted Nate Rhoton, one•n•ten executive director. "This is why we started our first parents group in September of 2020 and it quickly grew into one of our larger support groups with over 150 active parents.
"However, this is a completely unfunded program so unrestricted funds like this from Gila River will help to ensure all of those families get the support they need in creating a safe and happy environment for the youth in their family as well as provide them with the tools to uplift who they are as an LGBTQ+ person."
The second recipient was ICAN: Positive Programs for Youth, with Gila River handing over a cheque of $28,303.07. The organisation is a free out-of-school programme for youths living in concentrated communities of poverty.
The programmes include meals, academic support, Steam programmes, structured sports and recreation, and a focus on social-emotional learning.
On the funding, ICAN CEO, Shelby Pedersen, stated: "ICAN is so thrilled to have been chosen by Gila River Cares as a recipient of funding this year. The funding will ensure that efforts to serve more youth with our free after school programmes will come to fruition.
"ICAN has been serving the Chandler community for 30 years, now across three sites, and we are excited to announce that we are growing into Mesa in 2022."
The third and final recipient was the Tommy Two Shoes Literacy Project for Children, gaining $28,218.33 in funding. The company's goal is to help and encourage literacy among the youth of Arizona using a free book giveaway programme.
The organisation's mission is to help improve reading skills by exciting children through the Read Day Event and provide each student in attendance with their own, brand-new personal book to take home and keep. 
"We are so excited about this amazing donation from Gila River Hotels & Casinos," concluded Thomas Womack, sponsorship coordinator of The Tommy Two Shoes Literacy Project for Children. "This will help bring our super fun and easy-to-use supplemental reading programme, 'Reading to Daisy & Max,' to more schools across Arizona.
"The COVID-19 pandemic has caused a huge academic slide for Arizona's reading scores. Schools are now desperately seeking programmes to help their students recover from the academic slide. This supplemental reading programme has been highly effective for schools and the children are having fun. This award will help many Arizona children have a brighter future."
The Gila River Cares Week of Giving comes at a time when nonprofits are seeing a decline in donations and an increase in expenses. According to the Alliance of Arizona Nonprofits, last year, nonprofits statewide experienced a 52 per cent decline in year-end giving.
This year's Week of Giving represents four consecutive years of surprising nonprofits with contribution amounts. The event began in 2018 as a cocktail chic Gila River Night of Giving and evolved to a Week of Giving last year, after the onset of the pandemic.
In the past four years, $322,739 of self-excluded jackpot funds have been distributed to 16 local non-profits that enhance the lives of Arizonans through educational programmes and children's welfare.