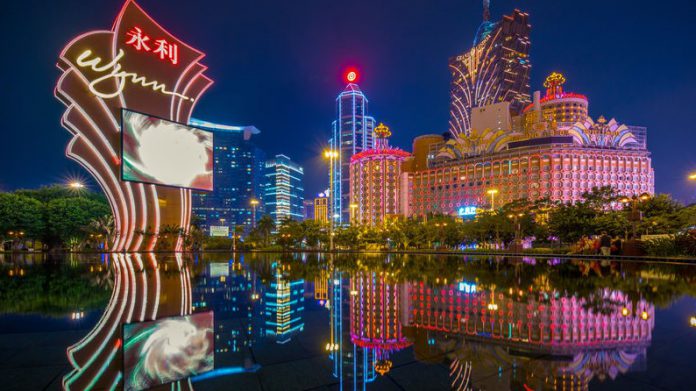 Wynn Macau has confirmed the appointment of Craig Billings as chief executive officer with effect from January 31, 2022, as part of a transition that will see current incumbent Matt Maddox leave the company.
Wynn Resorts, the controlling shareholder of Wynn Macau, had previously communicated that Billings will occupy the role of group-wide CEO following a "unanimous request by the board of directors". Maddox will remain on the Wynn Macau and Wynn Interactive boards through to the end of next year. 
In addition to absorbing CEO duties, Billings will be re-designated from a non-executive director to an executive director. Maddox will be re-designated from an executive director to a non-executive director, with this latter appointment to end on December 31, 2022.
This sees Maddox end a two decade tenure at Wynn Resorts, where he is lauded as steering the group "through a very difficult period of time in its history". He has been CEO since February 2018.
Furthermore, Maddox confirmed that he has "no disagreement with the board, and there is no matter relating to his CEO resignation and his director re-designation that needs to be brought to the attention of the shareholders or the stock exchange".
Billings, CEO of Wynn Interactive, and who has also served as president and CFO of Wynn Resorts, was unanimously selected by the board to become CEO and a member of the Wynn Resorts board last month.
"Subject to the completion of certain Macau regulatory procedures, Mr Billings will become the chairman of the board of directors of WRM," Wynn Macau noted in a media statement.
Alongside its CEO transition, Wynn last month delivered an update on its performance through the year's third quarter, which saw group-wide revenue increase 59.3 per cent year-on-year to $994.6m (2020: 624.2m).
Breaking down this figure further, each reporting segment of casino; rooms, food and beverage, and entertainment, retail and other; again demonstrated significant improvements to $496.2m (2020: $201.8m); $173.8m (2020: $61.4m), $217.5m (2020: $76.5m), and $107m (2020: $30.8m) respectively.