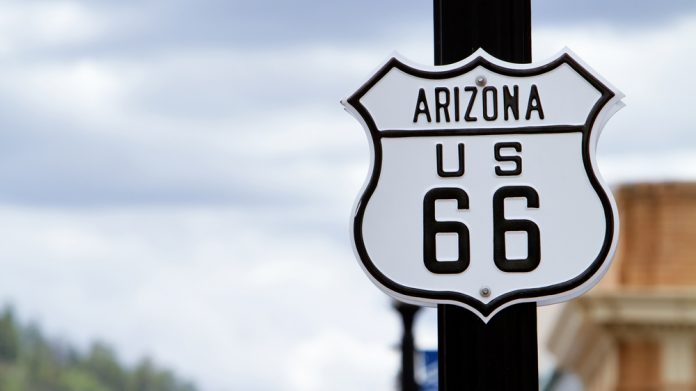 Arizona sportsbooks got underway at a quicker pace than any other state in the history of legal US sports betting, after the region's Department of Gaming published performance figures following September's debut. 
Arizona's online and retail sportsbooks accepted $291.2m in wagers in September, surpassing the former record of $131.4m in a market's first calendar month that was set by Tennessee in November 2020.
In all, the state's sportsbooks generated $32.3m in gross gaming revenue from September 9-30, 2021, which is also the most for a state in its first month of legal sports betting. 
That led to $31.6m in net revenue. After $31.2m in promotional credits, the state taxed $392,418 in gross event wagering receipts, producing $31,293 in privilege fees for the state.
To put Arizona's debut in context, New Jersey, the nation's largest sports betting market, did not surpass $290m until it produced $385.3m in its ninth month.
"Arizona has enormous potential as a market, but it is encouraging for the industry to see such a strong debut," said CJ Pierre, analyst for PlayAZ. 
"Setting a record in the first month would qualify as getting the market off on the right foot. The next question is how quickly the state can ramp up and compete with more established markets. It appears that won't take long."
Online sports betting accounted for $288.1m of the state's handle, with retail sportsbooks generating the remaining $2.6m in wagers.
Seven sportsbooks debuted in the first month, including DraftKings and FanDuel, the two largest operators in the US, as well as familiar brands Barstool, BetMGM, Caesars, TwinSpires, Unibet, and WynnBet.
The former topped the Arizona market with $97.7m in wagering, which produced $12.7m in gross revenue, ahead of FanDuel's $57.7m in online wagers and $1.9m in retail bets, which yielded $594,897 in gross revenue.
"Local sports matter and a strong NFL team matters more than most, so the Cardinals' historic start was a godsend for sportsbooks," noted Eric Ramsey, analysts for PlayUSA.
"Arizona's operators are aiming to engage new bettors and quickly grow their customer base. An enthusiastic fan base makes that job easier."
Prior to commencement, Arizona's Maricopa County Superior Court refused a Yavapai Prescott Indian tribe sports betting challenge, which sought to block a planned launch.
The tribe had asked the court to halt implementation of HB 2772, which brought the allocation of 18 sports betting licenses to ten of the state's 22 tribes and eight sports organisations.
"Arizona's event wagering & fantasy sports is off to a strong start here in the state and will only increase as the market matures," commented Ted Vogt, director of the ADG. 
"We worked diligently with the public and stakeholders to efficiently and responsibly set up these industries in just under five months, and we are starting to see the culmination of this hard work."