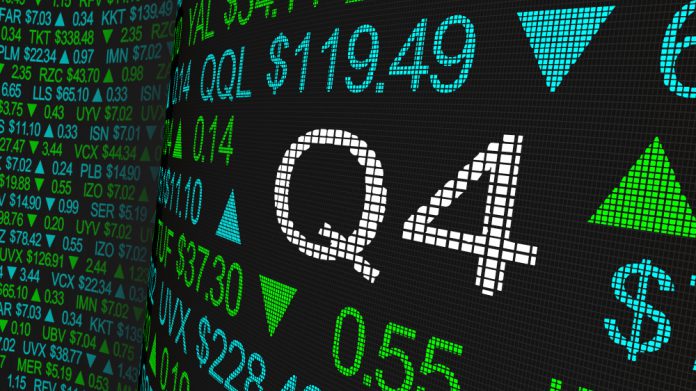 Betsson Group has lauded 2021 as a "record year in terms of revenue and a result that matches the record result from 2018," despite the gambling group encountering significant headwinds through the final quarter.
In addition to lauding an array of new market launches, M&A activity and implementation of adaptations in response to regulatory changes, Q4 saw the firm cease activity in the Dutch market due to policy changes as well as face "an exceptionally low sportsbook margin".
Group revenue during October to December dropped seven per cent to SEK 1.59bn (£1.34bn) from SEK 1.76bn (£1.48bn), driven by downfalls of nine per cent and 11 per cent across the casino and sports betting divisions, respectively.
The former saw revenue through the quarter closed at SEK 1.16bn (2020: SEK 1.28bn), with the decrease cited as being driven by the aforementioned Dutch termination as well as regulatory changes in Germany.
Casino accounted for 73 per cent (2020: 75 per cent) of total group revenue, with mobile closing at SEK 926m (2020: 1.02bn) and remaining consistent to generate 80 per cent of the SEK 1.16bn.
Sportsbook, which occupied 26 per cent of total group revenue, finished up at SEK 406.7m (2020: SEK 459m), with mobile down to SEK 322m (2020: SEK 368.3m) to represent 79 per cent (2020: 80 per cent) of that total.
Revenue from other products, which includes poker and bingo, was SEK 22.8m (2020: SEK 19.8m), an increase of 15 per cent, which also remained consistent to represent one per cent of total revenue.
Despite operations in the Swedish market said to be continuing to develop well, Betsson recorded a revenue dip across all Nordic regions through the quarter to close with a drop of 8.4 per cent to SEK 525.2m (2020: SEK 573.5m).
Western Europe, driven by Dutch and German struggles, plummeted 56.7 per cent to SEK 200.1m (2020: SEK 462.1m), with Central & Eastern Europe and Central Asia up 10.6 per cent to SEK 565.7m (2020: SEK 511.4m). The rest of the world surged 40.9 per cent to SEK 303.8 (2020: 215.6m).
Gross profit through the quarter fell 11 per cent to SEK 988.7m (2020: SEK 1.11bn), and EBITDA closed at SEK 307.5m, down 25 per cent from 2020's SEK 410.5m. Active customers grew 17 per cent to 1.16 million from 989,969.
Pontus Lindwall, president and CEO of Betsson, offered a geographical reflection and outlook: "During the year, significant progress was made in Latin America and the ambition is to cement and strengthen these developments in 2022.
"The acquisitions and investments that were made are developing according to plan and the company is becoming even more efficient in the region, not least thanks to the hub that has been established in Bogotá. 
"Betsson's offering was recently launched in the city of Buenos Aires and in the province of Buenos Aires – two separately regulated areas in Argentina. The plan is also to launch in Mexico during the coming year through our partnership with Big Bola Casinos. 
"Significant changes are taking place in how European markets are being regulated. Betsson has an efficient way to handle such changes that, for example, enabled the rapid closure of Dutch operations.
"The Georgian parliament has decided to implement several new restrictions that Betsson is intensively working to adapt to. However, Betsson, together with other players in the market, is in discussions with the authorities to bring about a mitigation of these measures.
"This spring, significant focus will be on North America, where not least the launch of the B2C offering in Colorado is at our doorstep. The company's preparations are progressing according to plan and there is an excitement over launching a new product on a competitive market.
"The B2C investment will act as a showcase for the B2B offering in the American market. Parallel to the investment in the United States, preparations are taking place in the Canadian market and the goal is to launch Betsafe in the province of Ontario and to offer the Betsson sportsbook as a part of the B2B offering."
For the full-year, revenue climbed six per cent to SEK 6.67bn (2020: SEK 6.38bn), gross profit increased five per cent to SEK 4.31bn (2020: 4.1bn), and EBITDA rose five per cent to SEK 1.56bn (2020: 1.48bn).
Lindwall added: "2021 was another year where we could see the importance of a strong global and diversified product portfolio featuring local expertise and strong brands. The year 2022 will entail continued investments both in technology and the existing product portfolio.
"A scalable and flexible technical platform combined with highly competent employees and strong commitment create the right conditions for taking full advantage of Betsson's business model."