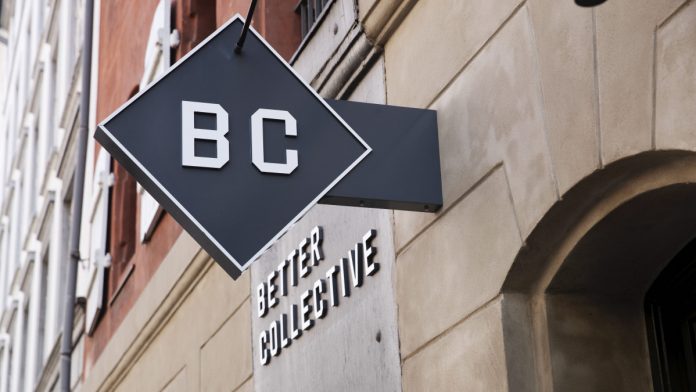 The US has become the single biggest market for Better Collective, and is approaching the same profitability as its European counterparts, as a "solid" performance in the country, as well as record new depositing customers, lead the group through the fourth quarter.
In the US, the company states that it has established itself with strong sports betting brands and delivered "prime results" through Q4 driven by the, then ongoing, NFL season.
With revenue through the quarter reaching €20m, or almost 40 per cent of the group's total, it is expected to reach in excess of €100m during the full year.
"I am extremely proud of how rapidly we have managed to establish our robust position since the first US state opened for online betting in May of 2018," stated Jesper Søgaard, Co-Founder and CEO and Better Collective.
Adding: "In the recently opened New York state market, Better Collective is off to a great start, which has boosted the US revenue in January, 2022.
"This illustrates Better Collective's strong position in the US online sport betting market, which is further strengthened by our media partnerships with nj.com and The New York Post.
"Currently, Better Collective is live in 16 states, of which the most recent was the state of Louisiana, opening for online sports betting in late January.
"In 2022, more states are expected to open for online sports betting and igaming which will facilitate further business opportunities and growth for Better Collective."
Publishing its interim report for the period ending December 31, 2021, Better Collective recorded group revenue of €52.8m, which represents a rise of 44 per cent when compared to Q4 2020.
Organic revenue growth was 25 per cent, while the number of new depositing customers rose by 74 per cent to more than 267,000 (2020: 153,000). Group EBITDA for the quarter totalled €16.3m, a 16 per cent increase from €14.1m in 2020.
In Europe, the group says that it has witnessed a "solid performance in a changing regulatory environment," citing struggles in Germany and the Netherlands in addition to the adoption of an array of temporary measures across the continent, in particular across Sweden, Spain and Italy.
For the year, Better Collective saw revenue grow 94 per cent to €177.1m (2020: €91.2m), with EBITDA up 46 per cent to €55.8m (2020: €38.2 m). NDCs increased 96 per cent to more than 857,000 from approximately 437,000.
"For 2022, we will continue our efforts to seek market growth through M&A-activities while we also have more media partnerships in our pipeline," Søgaard added.
"Upon closing the year of 2021, I would like to express a thanks to all our employees for their truly dedicated work and for their forward-thinking inputs on how Better Collective can become even better."