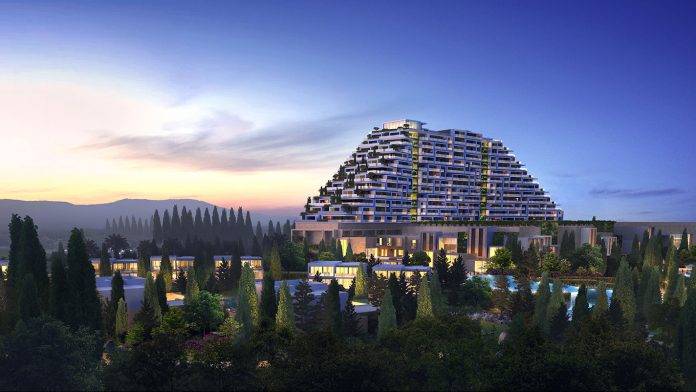 Melco Resorts and Entertainment has asserted that its ongoing "investment commitment remains unwavering," as the casino operator reflects on a fourth quarter performance hampered by ongoing struggles.
COVID-related travel restrictions continued to impact operating and financial performances through 2021's Q4, reports Lawrence Ho, Chair and Chief Executive Officer of Melco.
"We have maintained strong cost discipline under these challenging times and are pleased to see improving EBITDA profitability across each of our geographies this quarter," he commented.
"We are confident that our customers will return in numbers once restrictions are eased."
Total operating revenue during the quarter came in at $480.6m, which represents a nine per cent year-on-year drop from $528m, that Melco primarily attributes to a softer performance in the rolling chip segment.
Revenue at the firm's City of Dreams came in at $244.8m (2020: $321.2m), Altira Macau dropped to $13.3m (2020: 28m), Studio City remained consistent at $88.2m, and City of Dreams Manila increased to close at $83.9m (2020: $63.8m)
Furthermore, for the quarter ending September 30, 2021, total operating revenue at the group's Cyprus Casinos surged to $22.4m, a 173.1 per cent increase from $8.2m.
Operating loss for the fourth quarter narrowed to $104.4m (2020: $144.8m), with adjusted EBITDA up to $94m (2020: $53.4m), and net loss dropping from $199.7m to $159.9m.
For the full year, revenue secured a 16.1 per cent uptick to $2.01bn from £1.73bn, driven by improved performances in the mass market table games and gaming machine divisions as well as higher non-gaming revenues, which were partially offset by a softer performance in the rolling chip segment.
Operating loss fell to $577.5m (2020: $940.6m), adjusted EBITDA swung to $235.1m from a loss of $104.3m one year earlier, with net loss down to $811.8m (2020: $1.26bn).
Despite the ongoing struggles, Ho elaborated on the group's ongoing development efforts: "Our investment commitment remains unwavering. 
"In Macau, Studio City announced fresh rounds of debt and equity financing in February, and we continue our efforts to complete the construction of Studio City phase two by the deadline set in the land concession of December 27, 2022. 
"Furthermore, in December 2021, we announced our partnership with Marriott International to run one of our new hotel towers under the W Hotel brand.
"W Macau – Studio City will have 557 keys, 1,110 square meters of MICE space, renowned lobby lounges, a spa, a fitness center and an indoor swimming pool.
"In Europe, the City of Dreams Mediterranean integrated resort project is on track for completion in the second half of 2022."
Furthermore, an outlook for the current year sees Melco report that COVID-19 outbreaks continued to have a material effect on its operations, financial position, and future prospects into the first quarter of 2022.