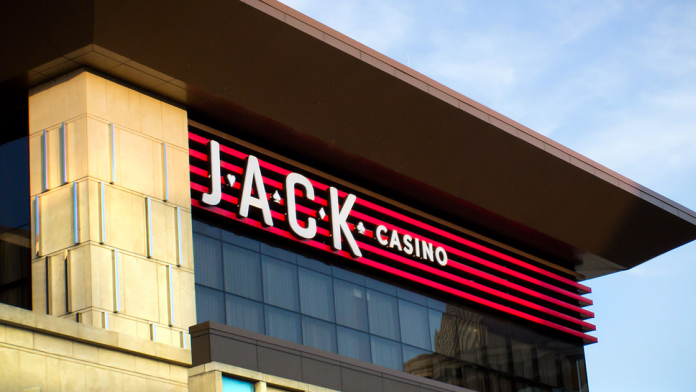 Jack Entertainment has launched a free-to-play sports betting app across Ohio in anticipation of real money wagering throughout Buckeye State.
The offering, titled betJack and available via the Apple Store and Google Play, has launched ahead of the arrival of retail and online sports betting in Ohio, which has a January 2023 deadline for the establishment of a regulatory framework.
Developed alongside Shape Games and Kambi, alongside whom Jack formed a multi-channel partnership in 2019, is intended for players to try their hands without spending a dime.
"Our tried-and-tested sportsbook platform has the flexibility and openness needed to adapt to evolving market regulations and meet the various needs of partners by facilitating third-party integration," said Sarah Robertson, SVP of Sales at Kambi.
"We look forward to working with Shape Games once again and as Ohio makes the transition to real money sports betting, we're excited to leverage this experience helping to prime consumers and the market for the forthcoming real money offerings."
Sports fans using the betJack app receive a daily allotment of tokens to use to place their bets. While learning the ropes of sports betting, users are encouraged to explore everything that the app has to offer, and earn virtual trophies by winning strategic bets and in-app challenges.
"Jack is thrilled to provide a fun and engaging platform to help sports fans become familiar with the world of sports betting in a free-to-play environment," explained Brian Eby, President of Jack Entertainment.
"We wanted to provide an entertaining way for sports fans to learn and become comfortable with sports betting before real money wagering goes live in Ohio, and we are excited to partner with Shape and Kambi to create an exceptional product."
Adding: "We are excited about offering the region a fun and engaging platform to help familiarise them with the world of sports betting in a risk-free environment.
"We are grateful for the expertise of our partners at Shape and Kambi to help offer our players the strongest experience possible."
Shape Games is driving the front-end consumer engagement and loyalty aspects of the offering and places a focus on customer acquisition and retention, while solidifying long-term engagement for users as they transition from free-to-play to real money.
"We are so pleased to launch in the US with this free-to-play product, offering Ohioans a risk-free and consumer friendly entry into real money gaming in the future," noted Morten Tonnesen, Shape Games Chief Commercial Officer.
"We've had great success with this approach globally, with the poker market as a proven case study, and we're looking forward to partnering with Kambi to help lead the charge in the sports betting space through betJack."