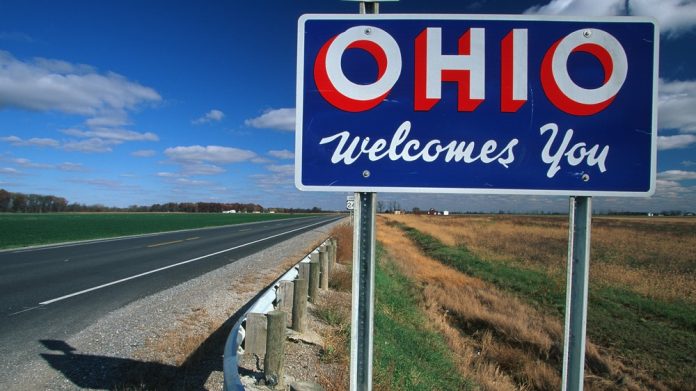 Ohio lawmakers could craft a sports betting ecosystem that "is arguably the best in the US" say analysts, after House Bill HB29 was signed by Governor Mike DeWine earlier in the year to legalise the activity.
With the Ohio Casino Commission targeting a January 1, 2023, debut, PlayOhio adds that the legislation is "free from any significant flaws or limitations that could stifle Ohio's industry".
The law, which brings to an end a legislative effort that began in 2018, stipulates a 10 per cent rate, and authorises retail and online betting throughout the Buckeye State,
Furthermore, it would allow lottery retailers to host sports betting kiosks with limited offerings and wagering on professional and collegiate sports, plus esports and the Olympics, as well as give professional sports teams and gaming facilities preferential consideration for licensure.
"The state took its time in legalising sports betting and then took a collaborative approach with existing casino stakeholders, local pro sports franchises, and the lottery program," said Eric Ramsey, data analyst who co-authored the PlayOhio market analysis. "The result is a structure that is the new standard in the US."
PlayOhio projects that online and retail operators will generate between $9bn and $12bn in bets annually by the market's third year, which would produce between $700m and $900m in gross revenue per annum.
With Ohio's tax structure, which is 10 per cent of an operator's taxable revenue, such revenue would mean $70m to $90m in taxes for the state each year.
"This framework provides a firm foundation for operators to build what should be one of the nation's largest, most dynamic sports betting markets," Ramsey commented.
"The state's sports landscape and the affinity for land-based gambling among its residents and visitors additionally bode well for the future of sports betting in Ohio.
"Ohio appears poised to emerge as the second – or third – largest sports betting market in the country, clearly behind New York, but perhaps rivalling Nevada, New Jersey, and Illinois for number two."
Ohio has been praised for fostering a competitive online environment that encourages participation from existing land-based casino, in addition to placing minimal restrictions on the types of wagers sportsbooks can offer.
"The law strikes a pragmatic balance between rewarding the state's existing stakeholders – the casinos, racinos, and lottery – and incentivising participation from the largest national sports betting brands," Ramsey added.
"Every major operator in the country will seek licensure in Ohio, fostering the sort of competition that is essential to generating wagers in significant volume."