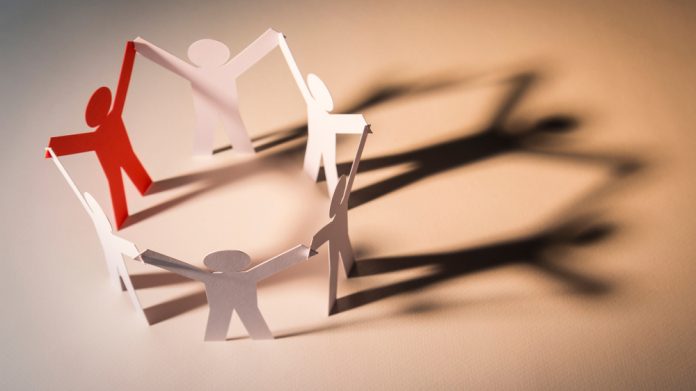 With comings and goings commonplace across the industry, Gaming Laboratories International, XLMedia, and BetGames, all feature in our latest rundown of a number of recent manoeuvres.
BetGames
BetGames has confirmed the appointment of Steve Wall as Chief Technology Officer, who joins the group with more than 25 years experience across IT.
In the role, he will be charged with elevating the provider's technology to a higher level, optimising its existing features and tools, and supporting the company to launch new games verticals.
Andreas Koeberl, CEO at BetGames said: "We are delighted to have a strong leader like Steve on board, we have no doubt in his abilities and experience, which make him a strong addition to any company.
"With extensive knowledge and experience, Steve is the perfect candidate to help BetGames enhance its technological capabilities and bring our ambitious plans to life."
Kambi Group has confirmed the promotion of Cecilia Wachtmeister as Chief Commercial Officer of the Stockholm Nasdaq listed sports betting technology group.
A member of Kambi's executive management team since 2019, Wachtmeister has formally served as the group's EVP of Business and Group Functions.
Wachtmeister will lead a strengthened commercial team, following the promotions of Sarah Robertson, Jamie McKittrick and Veena Dhesi to SVP Sales, SVP Commercial Operations and SVP Partner Success respectively.
"With a market-leading product and partner-first focus, it's no surprise Kambi has enjoyed great success in recent years," she remarked.
"Even though we are on a steep growth trajectory, we've barely scratched the surface of what's possible which is why I'm looking forward to working with my talented commercial team to ensure Kambi can capitalise on the many exciting opportunities that lay ahead."
Lisa Kampf has joined Super Group as Vice President of Investor Relations, where she will work with management in a bid to help the investment community understand the opportunity to enhance shareholder value as it looks to drive its Betway online sports betting and gaming business and Spin multi-brand online casino.
Kampf, who will report to Neal Menashe, Super Group CEO, joins from Ambac Financial Group, where she served as Managing Director, Investor Relations.
"I am thrilled to welcome Lisa to Super Group to lead our dedicated in-house investor relations effort as we embark on our journey as a public company," Menashe noted.
"Lisa is a seasoned IR professional with a deep understanding of investor relations, finance and capital markets which are vital to a successful investor relations program."
XLMedia
The board of XLMedia has confirmed that Stuart Simms has chosen to resign as Chief Executive of the London AIM-listed igaming media publisher.
The group did stated that Simms had chosen to "pursue other interests", but will support the company in its leadership transition as the board begins an executive search to find its successor.
Julie Markey, XLMedia interim Chair, stated: "I would like to thank Stuart for his contribution to XLMedia through a very challenging period in our history. He departs having expanded our sports footprint in North America, a key strategic focus. I, on behalf of the board, wish him all the very best for the future."
Gaming Laboratories International
Felix Lai has been named as Gaming Laboratories International's Customer Service Representative across Asia, where he will be based in the group's Macau office.
In the role, Lai will be tasked with working alongside all types of GLI clients in a bid to help them navigate the evolving future of gaming.
Gaming Laboratories International has named Felix Lai as its new Customer Service Representative for its GLI Asia location. Lai, who has more than 10 years of experience in gaming and non-gaming industries in Macau and the Philippines, will assist GLI's clients throughout Asia.
Lai brings diverse work history to GLI's clients, which includes experience on the casino floor and in the cage, as well as working with slot developers and with non-gaming companies in online and offline enterprises.
"We are very pleased that Lai will be joining the team as Client Service Representative of GLI Asia. We welcome his broad experience and unique skillset specific to the Asian region, which we believe will be very valuable for our company," noted Marina Wong, General Manager of GLI Asia Limited.