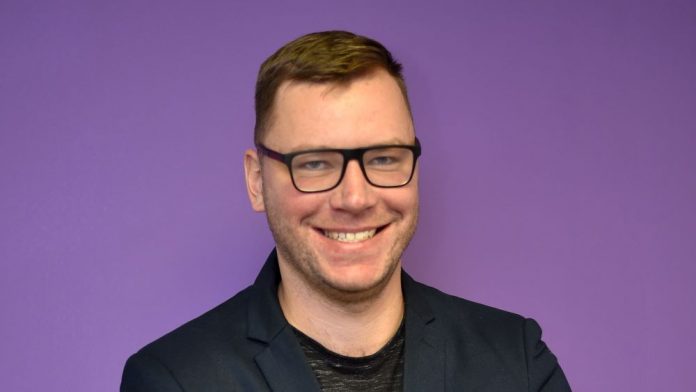 Having introduced a swathe of new products to optimise its offering in LatAm, online poker software provider EvenBet Gaming has experienced notable growth in the region over the past year.
Roman Bogoduhov, EvenBet Gaming's Head of Account Management, joined the company late last year. We caught up with him on how the business plans to secure further growth as the region's various markets develop. 
CasinoBeats: Which LatAm countries do you see having the most immediate potential right now and why?
RB: There're several countries where it's lucrative to start a casino or sports betting website at the moment. Colombia is the most attractive one with minimal legislative barriers and an established and transparent licencing process. Argentina comes in second place as it's a huge market with an igaming-hungry population, but it's a lot more complicated, with 24 jurisdictions in the country, all with various regulatory statuses. On top of that, the legislation in most of these territories makes starting a brand new casino nearly impossible.
However, the online market in Mexico is very attractive, but it's only available to existing land-based operators.
CasinoBeats: How has the status of online poker changed in LatAm in recent years?
RB: In Latam countries that allow the operation of local or offshore poker offerings, online poker has quickly transformed from being associated with the black market and illegal activities into an indispensable part of everyday entertainment. For example, in Colombia and Chile, we're seeing interest in our product increasing constantly, especially from sports betting operators because of the audience crossover.
To lean into this, we have optimised our Side-Bet product, which allows players to bet on sports without having to leave the poker room. For projects starting from scratch, we have pre-integrated sportsbooks from two partner providers with an enormous choice of sports and events, so an operator can give passionate players access to both offers simultaneously.
CasinoBeats: Conversely, which countries do you see as slow burners that further down the line could be the most promising markets?
RB: Brazil is the biggest potential market. We see slow movement toward online gaming regulation as the 2022 World Cup draws ever closer. That being said, the proposed changes mostly cater to sports betting and lotteries. However, as the government sees the benefits of a regular influx of taxes from the igaming sector – especially considering the costly events of the past two years – the regulation will naturally extend to online casinos and poker rooms as well. This is particularly likely given poker's affinity with sports betting.
As well as that, these games are already part of day-to-day life in the form of illegal operators and the country stands to benefit exponentially from common-sense regulation.
CasinoBeats: With the complexities in relation to the regulatory status of LatAm – with some countries such as Brazil currently prohibiting gambling, others unregulated but not actively prohibiting it, and others such as Argentina regulated on a province-by-province basis, how do you target the best opportunities for the company?
RB: There are several questions we ask ourselves before making any country-specific offer. First, and most importantly, is online poker currently regulated in the country, such as in Colombia? If not, is playing in offshore poker rooms allowed, as is the case in Chile?
Then we need to examine whether there's an existing offline and online poker culture in the region that would allow an operator to create a sustainable user database. In Argentina's case, there's massive affection for the game, making it a no brainer to implement the game there.
Having interrogated these factors, we can advise an operator on whether to proceed with an offering. We're also beginning to examine how EvenBet Gaming can help our customers to better understand legislative barriers and which forms of partnerships are the most promising.
CasinoBeats: A region with such potential will inherently bring competition. What do you believe makes your company stand out from your competitors?
RB: EvenBet Gaming was one of the first poker providers that started to work in Latin and South America. In the last four years, we've optimised our offerings to the needs of local operators and players, completely localised the software and management tools we offer specific clients and created a Spanish-speaking business support team. As well as that, we have consistently participated in many gaming industry events in Colombia, Chile, Argentina, Mexico, and other countries.
Finally, we offer the same world-class poker platform that we make available in more mature markets, such as Europe and the US, with all the necessary certifications. It is safe, secure, and packed with all necessary anti-fraud and compliance tools. We pay special attention to developing and providing KYC and anti-fraud solutions to LatAm-based operators because trust and safety are among the biggest issues in the region. There's still a lot to be done, but we're ready to launch any type of project our partners might need.
CasinoBeats: If you could change any elements of how the LatAm countries currently operate in terms of gambling and regulation, what would they be and why?
RB: I'd speed up the process of transition from black and grey online markets to regulated ones. That would be beneficial for both the players, who would be protected from various scams and fraudulent operations, and each of these countries' economies would receive more taxes. Keeping online gambling in the shadows has grave consequences for the industry's reputation in general. It only serves to complicate the operations of legally working companies.
CasinoBeats: What new products should operators in the region be looking forward to?
RB: More mobile-first and mobile-only multi-gaming platforms. These seem to be most interesting for many audiences in LatAm. The combinations can be quite different. For example, EvenBet offers a mobile poker platform with the possibility to add thousands of casino and table games as well as a live offering and classic sports betting.