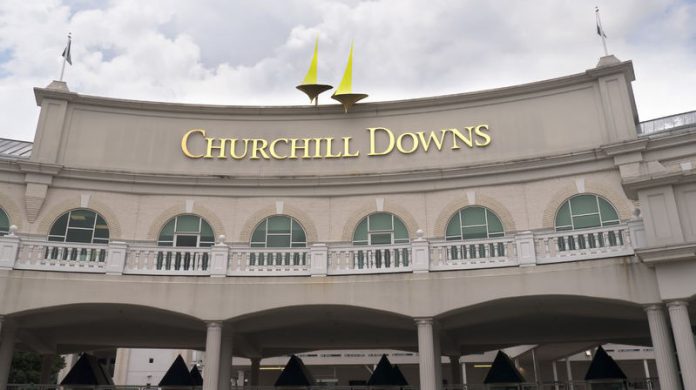 Churchill Downs has recorded a series of records across its headline financial figures through the first quarter, with the group's land-based gaming division continuing to take the lion's share.
The company has reported a best quarterly performance across revenue, net income and adjusted EBITDA across the year's first quarter, with the former up 10.93 per cent to $364.1m (2021: $324.3m).
Net income closed the January to March time frame up 14.25 per cent to $42.1m (2021: $36.1m), as AEBITDA increased 13.93 per cent to close at $128.5m (2021: $110.6m).
This comes during a quarter that saw CDI announce agreements to acquire all of the assets of Peninsula Pacific Entertainment for total $2.485bn, as well as Chasers Poker Room in Salem, New Hampshire, which came alongside development plans for a total investment of up to $150m. 
Furthermore, the first two phases of a previously announced $90m expansion of Rivers Casino Des Plaines has also been completed.
On a segmented basis, gaming continues to be the largest contributor after recording Q1 revenue of 179.2m, up 14 per cent from 2021's $154m due to certain capacity restrictions during the prior year that were no longer in place at Oxford, Calder, and Presque Isle.
Adjusted EBITDA increased 9.54 per cent to $91.1m (2021: $82.4m), driven by increased net revenue and a $3.1m rise from equity investments, both of which were due to the aforementioned capacity restrictions.
CDI's live and historical racing division saw revenue increase 25.8 per cent to $87.2m (2021: $64.7m), primarily due to increases of $11m at Oak Grove Racing, Gaming and Hotel, $9.9m from Derby City Gaming, and $1.9m at Newport Racing & Gaming, reflecting overall growth and elimination of COVID mandated restrictions. Adjusted EBITDA rose 34.4 per cent to $27.9 (2021: $18.3m).
Finally, TwinSpires contributed revenue of $101.4m down 3.5 per cent from $105m year-on-year, with a $6.9m drop in horse racing partially offset by a $3.3m uptick across the sports betting and online casino division.
The former, says CDI, dropped due to patrons returning to brick and mortar facilities, while the latter benefitted from expansion into additional states.
Adjusted EBITDA narrowly increased to $24.1m (2021: $23.1m), which is attributed to a $3.7m rise across sports and casino due to decreased marketing and promotional activities.
Earlier this year, CDI disclosed its intention to withdraw from the B2C online sports betting and gaming space over the course of the next six months.
The operator stated that the decision had been made as it does not see a path that the business model delivers predictable and acceptable margins "for at least several years".
This came as the group reflected that it "had high hopes for the potential to build a profitable business in the space" upon the overturning of PASPA in 2018.