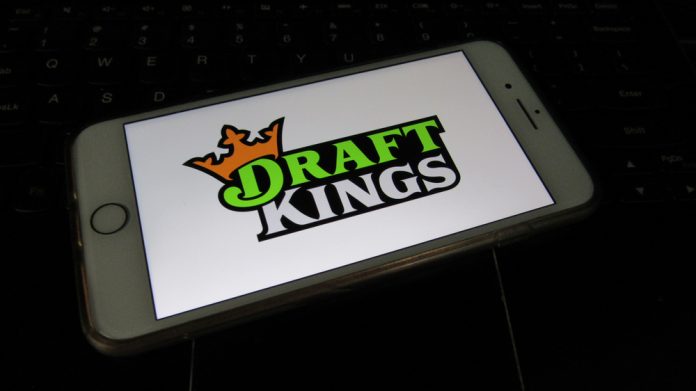 DraftKings has detailed an array of impending new market entries, as well as a view that a softening aggression of new market offers, in addition to an overall lowering of promotional intensity, particularly in New York, will see the group "reach the long-term targets that we've set out".
Following the completion of its Golden Nugget Online Gaming purchase, the gaming, sports betting and DFS firm is expected to go live in Ontario in the near future, pending licensure and regulatory approvals.
For the second quarter of the year, DraftKings anticipated that these two actions would contribute revenue of $20m-$25m and negative adjusted EBITDA of $35m-$45m, figures which could swell to $130m-$150m and negative $50m-$70m, respectively, for the full year, assuming a May launch in the Canadian province.
"Ontario represents about 40 per cent of Canada's population, and Ontario would be the fifth largest US state by population if it were in the US," commented Jason Robins, DraftKings' co-founder, Chief Executive Officer and Chair of the Board.
"However, due to the presence of grey market operators, many of which have been present in Ontario for several years, we do not believe that the timing of our launch will have any impact on the share we are able to achieve in that province."
Debuts in Maryland, Ohio and Puerto Rico are being prepared for launch upon receipt of approval from regulators, with Kansas also on the radar after a mobile and retail sports wagering bill passed the legislature and is now pending executive action.
"We are also very excited by momentum in California," continued Robins.
"The approximately 1.6 million signatures submitted by Californians for solutions to homelessness and mental health support will likely allow us to qualify the ballot measure for the 2022 November ballot. This is a really important step.
"Once the signatures are verified, then the initiative will be placed on the ballot in November. And if the initiative passes with a simple majority, then it becomes law.
"From there, regulators will implement the framework, and we are hopeful that we can get live sometime in 2023, pending licensure and regulatory approval. California, of course, represents a significant revenue and adjusted EBITDA opportunity, with approximately 12 per cent of the United States population.
"In fact, if California were a country, it would be the fifth largest economy in the world ranked by GDP. In short, from a legalisation perspective, there is a lot to look forward to."
Elsewhere, DraftKings continues "to be hopeful that there will be something done" in its home state of Massachusetts, adding that its products legal in the Commonwealth "is very important to us".
In the earnings call following publication of DraftKings' first quarter performance the Silver State was also brought to attention, with Robins quizzed DraftKings' potential entry into Nevada's retail and online sports betting spaces.
"Well, we've been very interested in Nevada," he commented. "And right now, we're exploring opportunities there. It's obviously a state that attracts a lot of attention because of its association with gaming. There's a decent-sized market there in terms of online sports betting.
"That said, there's also some things that make it a little bit less integrated with our business, such as the need to have in-person registration to open a mobile account, as well as some processes that make it difficult to connect wallets and apps with the rest of the country.
"But we are certainly interested in Nevada. We are looking into it. And I think that if the opportunity presents itself, we'd love to be able to offer customers in Nevada our products."