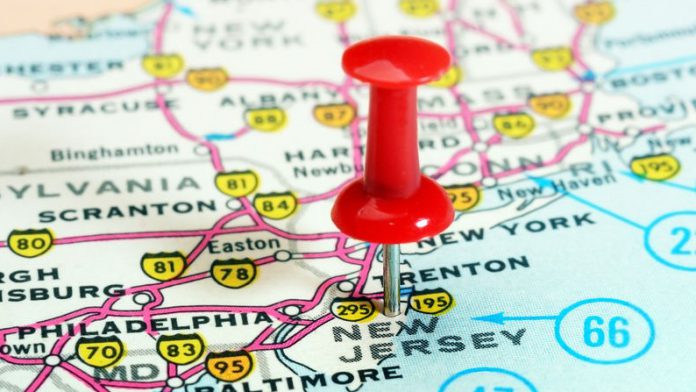 Online casinos throughout New Jersey continued their momentum through April, as the region's online and retail sportsbooks endured the first month of an expected seasonal slowdown for sports betting.
The Garden State's igaming entities generated $136.9m in revenue in April, the third-most over a single month behind only March's record $140.7m and January's $137.8m.
However, when averaged out per day, revenue was up to $4.6m over the 30 days in April, topping the previous record of $4.5m per day in March.
April's win was up 27 per cent from $107.7m in April 2021 and generated $20.5m in state taxes and fees, in what is lauded as a sign that the digital industry continues to fare well despite economic headwinds that are beginning to affect brick-and-mortar casinos.
Online casino games produced $134.6m in revenue, up 27.8 per cent from $105.3m year-on-year, with online poker generating $2.3m, a drop of 6.3 per cent from $2.4m one year earlier.
Borgata led the state with $39.92m in casino and poker revenue, ahead of Golden Nugget Online Gaming's $38.14m and Resorts Atlantic City with $29.13m.
Land-based gaming establishments saw revenue increase 24.1 per cent through the month to $235.29m (2021: $189.62m), with total gaming revenue for the state increasing 20 per cent to $422.51m (2021: $352.21m).
Borgata led the way courtesy of a 59.9 per cent uptick to $61.6m (2021: $38.52m), coming out ahead of the $40.59m (2021: $35.23) gained by Hard Rock and Ocean Casino which generated revenue of $26.24m (20210: $22.14m). 
"We keep looking for the ceiling in the online market, but New Jersey still hasn't hit it," stated Eric Ramsey, an analyst for PlayUSA. 
"With inflation eating away at discretionary income, though, it wouldn't be surprising to finally see a levelling off in the coming months after nearly 10 years of constant growth.
"But online gaming could also benefit if customers choose to stay home rather than travel to an Atlantic City casino."
Furthermore, New Jersey's online and retail sportsbooks generated $926.9bn in bets in April, which is up 23.9 per cent from $746.8m in April 2021 but down 17.3 per cent from $1.1bn month-on-month. This also represented the lowest since $664.7bn in bets were made in August 2021.
April's bets produced $50.3m in operator revenue, which dropped 8.2 per cent from $54.7m in April 2021 and 24.2 per cent from $66.4m one month earlier. March's win yielded $7.1m in state and local taxes.
Online sportsbooks attracted $863.1bn in wagers, or 93.1 per cent of April's handle, and won $46.3m in revenue on those bets. FanDuel/PointsBet/SuperBook topped the online market with $29.2m in gross revenue, down from $33.7m in March. DraftKings/Fox Bet was second with $7.4m in revenue.
Elsewhere, retail sportsbooks won $4m on $63.8m in bets. Meadowlands/FanDuel topped the market with $4.1m in revenue.
"While volume is expected to remain relatively low over the summer months, sportsbooks have been successful over the years in generating significant revenue with baseball parlays and major golf tournaments," added Ramsey.
"Those bets have less favourable odds for bettors than straight wagers, and help ensure operators remain profitable."