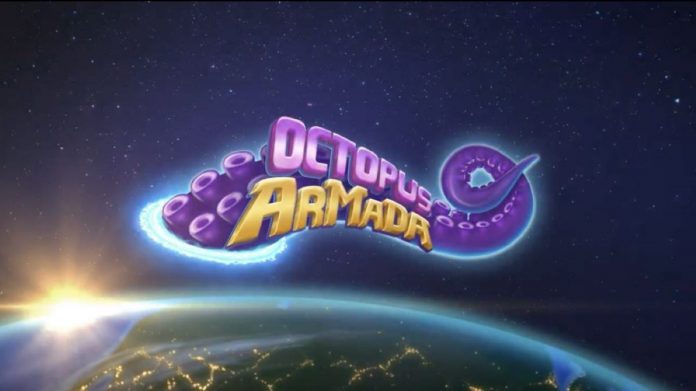 The claim to Slot of the Week was successfully seized by Blue Guru Games' intergalactic, Sci-Fi themed release Octopus Armada.
With medium volatility and an RTP of 89.85 – 95.78 per cent, Blue Guru's latest release is themed around an invasion of Earth by intergalactic cephalopods looking for revenge after their ocean world is poisoned by the human race.
For the player desperately trying to save the earth, Octopus Armada has a free spins round, with the alien enemies' eight arms, nine brains and three hearts playing a key role in gameplay.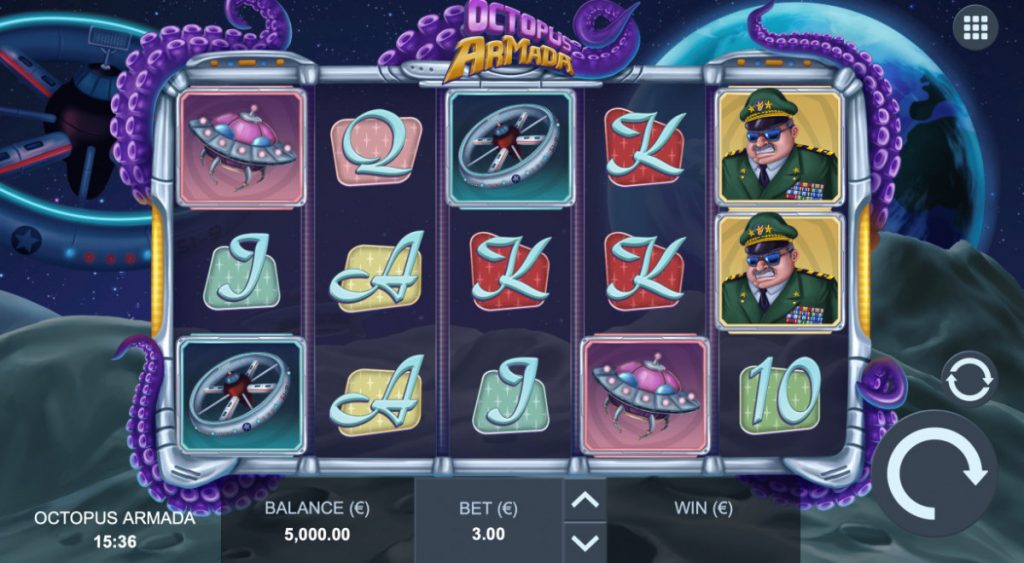 "Octopus Armada is our second release and a great example of some of the stronger narratives and backstories we aim to have in all our content eventually," said Kristian Hassall, Commercial Manager at Blue Guru Games
"With duplicating wilds throughout and a bonus that eliminates multiple symbols whilst adding free spins, you can really build some strong wins whilst enjoying the nod to the 1950's sci-fi movie theme."
During the base game, wilds are duplicated once or twice into new reel positions to create the highest possible win combination, and there is a chance to trigger the free spins mode during every spin with a wild.
Lastly, when the free spins round is active and four wilds are landed, every four wilds will land on the reels, with the lowest paying of the low-pay and high-pay symbols removed. 
During thai round, four free games are awarded for every four wilds the player lands.
To play a demo version of Blue Guru Games' Octopus Armada, click here to be directed to the company's official website.