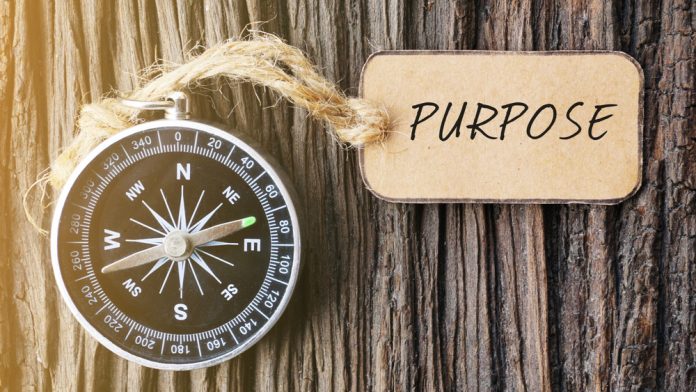 Innovation – a 'buzzword' that surrounds the igaming industry, which could be accused of being overused.
However, the importance of the word should not be underestimated as it continues to raise the bar and move the industry forward – whether it is obvious to the naked eye or not.
In this new roundtable series, we'll hear from industry experts on all things innovation, with the first article focusing on where the most innovation is currently coming from.
Within the gaming sector, where do you see the most innovation? Alternatively, which areas do you believe are behind the curve when it comes to innovative technologies, and why might this be the case?
Jo Purvis, Blueprint Gaming: When you look at how the slots sector has evolved, the true innovation that disrupts the sector is ultimately driven by the mechanics and how they change the gameplay.
We've gone from the classic style slot of three paylines, all the way through to over a million ways of winning during one single spin. That's largely been thanks to Megaways and how the mechanic shifted the mindset as to how paylines can alter with every spin.
Innovation can also come in the form of new bonus rounds and modifiers. Blueprint Gaming was ahead of the curve when we first introduced online games packed with multiple features for players to experience. We continue to build on this and explore new ways to evolve the core essence of a slot.
Joey Hurtado, Wizard Games: Innovation is coming in all shapes and sizes across the sector. Over the last few years, we've seen a lot of movement in the live casino sector, with game show-style content becoming more creative and pushing its appeal to more non-traditional live dealer players. Slots have continued to push on with more iterations of traditional mechanics as well as new and imaginative plays on ways games.
Innovation has to serve a purpose and improve the player experience. Innovation for innovation's sake is often counterproductive, and it's important to understand what the players want and what they are doing.
For that reason, I believe some of the moves we've seen towards VR and AR solutions haven't always delivered as they force the player to give all their attention to the games they're playing. This removes their ability to multitask whilst playing, perhaps watching TV or other leisure activities that they combine with gaming.
I think gamifying the player experience is something the industry is behind on. There have been attempts from operators, studios and dedicated third parties to improve this but adoption hasn't been great. There is still a lot of scope to improve here and we can expect to see some interesting innovations in the near future.
Fredrik Johansson, Fantasma Games: I believe that we have seen a lot of innovation within the slots space and especially with the introduction of new mechanics from various studios. This is evidenced by the number of trademarked mechanics that are now in the market.
Megaways is the one that changed the game and that often comes to mind first, but there are loads more including Infinity Reels, XNudge and our very own Titanways, of course.
We have also seen great progress in terms of game design and the emergence of narrative-driven slots that deliver a more engaging and entertaining player experience. When this is combined with innovative mechanics and never seen before features, the result is games that deliver so much more value than a traditional 5×3 reel slot and that appeal to a much broader audience.
Shalva Bukia, Spribe: I think igaming is getting back to basics of casino play: socialisation. If we look at traditional casinos, especially in the early years, it was a place where people met and had fun together.
Roulette, card games are social by definition. Slot games are a bit different: it's about singular entertainment, it's the player enjoying different worlds and imaginations of slot games.
With the introduction of fast internet speeds live casino games became instantly popular and it was back to the basics – the joy of social play. In this regard, in my opinion, the biggest innovation was game shows by Evolution. Its popularity shows that people prefer social entertainment and interaction. We see the same in our products, Aviator's live bets and chat are key features of the game.
David Mann, Swintt: The gaming sector is ultra-competitive and everyone is trying to find the next breakthrough innovation, mechanic, feature, etc. But finding true innovation is difficult – it is resource-heavy, expensive and ultimately there is no guarantee of success.
I would say the shift to mobile has resulted in tremendous progress with operators and studios forced to fine-tune the player experience to ensure that it is just as engaging and entertaining as when playing from desktop.
When you look at some of the latest games and especially live dealer content (including SwinttLive) to hit the market, it's clear just how far we have come in a short space of time.
The desire to be at the cutting-edge is pushing a lot of developers to try new things and this ultimately will lead to some hitting on the next revolutionary mechanic. I'd say the greatest room for this exists within how players play and by adding additional layers of entertainment that take the experience beyond the RNG base level.
I also think we lag behind other entertainment options when it comes to how we serve content to consumers. When you look at the levels of personalisation offered by Netflix and compare it with your average online casino lobby, we still have a long way to go.
Simon Hammon, Relax Gaming: As a casino-focused product-veteran, naturally my attention is more focused in this area of the gaming sector. In the wake of increased competition within the landscape, there are certainly more interesting, innovative and diverse mechanics being brought to market – especially by younger and newer suppliers.
To stand out in this crowded market, you need to innovate and provide something new to capture players' attention and ensure retention.
Jackpots are a key area that has been relatively under-served and with that comes a lack of innovation. Relax Gaming's Dream Drop Jackpots has been launched with a mission to break the mould here and provide fresh thinking in the marketplace.
There are several reasons why, on the whole, innovation and technology might not be perceived to be low in areas and this is likely down to market dominance of a few without need or desire to change. With the advent of high competition levels, fresh thinking is bringing in needed updates and change.
Indeed, the approach to regulated markets and the custom integration challenges required is another major area to solve, and although it is not visible to the player, it has not evolved with the times and its importance cannot be understated.
In line with that, our Relax Apex system launched last year aims to remove a lot of these nuances and headaches, which means it can work perfectly in tandem with our newly launched Dream Drop.
Lahcene Merzoug, PressEnter Group: I think the industry often considers innovation to be a breakthrough mechanic or feature, or perhaps an entirely new gamification model or bonus system that changes the game. But innovation is often the result of progressive iteration and in that regard, there is plenty of room to keep pushing the boundaries.
From the operator perspective, there is scope to do more to improve the player journey and that is where we focus a great deal of our attention and resources.
An area of particular interest is payments, and PressEnter Group will continue to fine-tune deposit and withdrawal flows and augment the technologies and services that support them. We are taking the same approach to KYC to firstly ensure a smooth and seamless process for our players but to also ensure that we are verifying players accurately.
These are not necessarily headline-grabbing updates, but ultimately, they are what leads to the superior player experience we have built our reputation on.
Phil Lamb, Betsson Group: I believe we have seen quite a lot of innovation when it comes to applying various gamification features to online casinos over the years. When many online casinos offer the same games from the same game suppliers, it's a good way to be able to stand out from the crowd and create more exciting and engaging player journeys.
However, applying such innovative gamification features has become more and more challenging for operators in recent years, and can also bring with it some inherent risk. For example, you could invest a lot of development resources and time creating amazing gamification journeys, and then overnight some new regulation comes in and suddenly a lot of the features that have been created are no longer compliant or able to operate under these new regulatory conditions. This can be a massive hindrance and risk from a commercial perspective.
This is certainly the case when operating in multiple markets, with some of these established markets now reaching a state of maturity and then seeing more and more local regulations being applied, which must always be adhered to.
Likewise, the focus on responsible gambling and player protection is understandably as strong as it has ever been and with more responsibility in these areas sitting with operators.
As much as it is good to try to constantly stay ahead of the curve in terms of innovative technologies, there also needs to be a good balance that considers and respects local regulatory compliance requirements but that still leads to higher user engagement and, most importantly, in a responsible way.