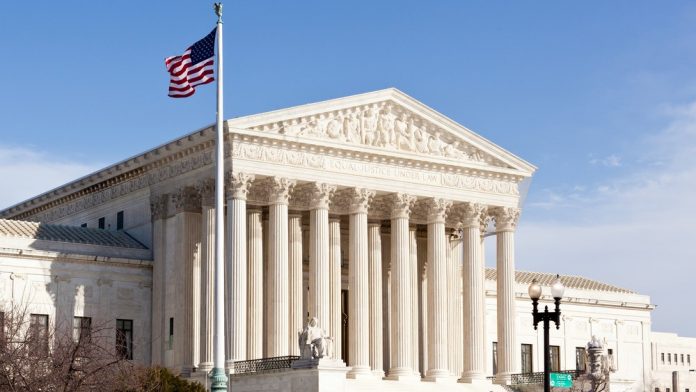 DraftKings has joined an array of US-based firms in outlining an enhanced benefits package for employees following a landmark US Supreme Court ruling that overturned the constitutional right to abortion.
In a decision that has sparked protests in the US, and which drew vocal, public criticism from the past weekend's Glastonbury festival, the Roe vs Wade judgement clears individual states to prohibit the procedure.
Responding to the decision that struck down a near 50-year precedent, the gambling group has pledged an expanded benefits package that will "reimburse travel expenses for US employees and their dependents up to $10,000", joining firms such as Meta and Disney in detailing such a move.
This, said the group, would cover medical and behavioural services that have access limited due to the unavailability of contracted providers or state legislative action, and includes abortion, gender affirmation, fertility, behavioural, or any other covered medical service.
Documenting its stance on LinkedIn, the company noted: "At DraftKings, the health and well-being of our employees and their families is our top priority.
"In response to the US Supreme Court decision that overturned Roe v Wade reversing the constitutional right to abortion, DraftKings is committed to supporting our employees and families in state which have already – or might in the future – ban abortion of other cricital health and media services".
Furthermore, DraftKings has also outlined an employee assistance programme for those "that need someone to talk to or professional support," as well as business resource groups that provide an open forum for employees.
This past weekend, Justice Samuel Alito was joined by Justices Clarence Thomas, Neil Gorsuch, Brett Kavanaugh and Amy Coney Barrett, in delivering the verdict.
In a concurring opinion, Kavanaugh said: "To be clear, then, the Court's decision today does not outlaw abortion throughout the United States.
"On the contrary, the Court's decision properly leaves the question of abortion for the people and their elected representatives in the democratic process."
Alito stated: "We do not pretend to know how our political system or society will respond to today's decision overruling Roe and Casey."
This judgement has drawn a variety of responses from across the country, with Kathy Hochul, New York Governor, noting that "banning abortion does not stop abortion – it stops safe abortions. As Governor, I will always protect this right in New York."
Gavin Newsom, Governor of California, echoed these sentiments by stating that "abortion is legal in California. It will remain that way.
"I just signed a bill that makes our state a safe haven for women across the nation. We will not cooperate with any states that attempt to prosecute women or doctors for receiving or providing reproductive support."
Elsewhere, Asa Hutchinson, Governor or Arkansas, spoke of a "historic day" as the state's health department was instructed to enforce state abortion law.
"As Governor, I am gratified by the Court's decision because the people of Arkansas have declared the public policy of this state is to protect the life of the unborn," he said.