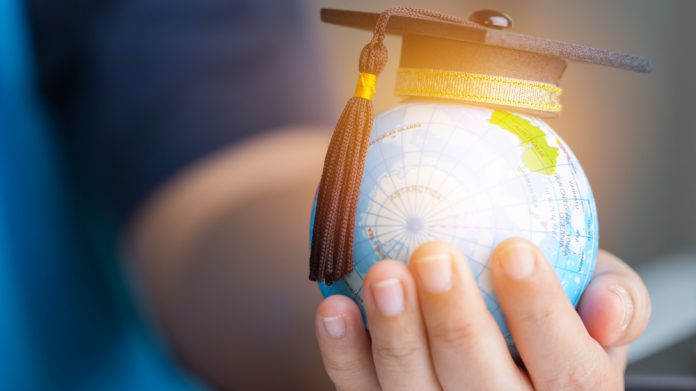 Approaching 35,000 students from UK schools and colleges have gained access to Epic Risk Management's range of education programmes through 2021/22 following a disrupted academic year during the prior period.
A total of 191 schools, and 34,759 students, were visited either face-to-face or via online resources across England, Scotland, Wales, and Northern Ireland.
In a year that also saw the firm deliver remote education in areas such as Australia, New Zealand, Kenya, India and southeast Asia, 13,821 students at 84 state schools received the education free of charge thanks to the first year of the Gambling Harm Education programme, delivered in partnership with WHYSUP and Teen Tips.
"If that's how many we've spoken to directly, goodness knows how many brothers, sisters and family members have heard it via that trickle effect – it's probably far wider," said Patrick Foster, head of delivery for education and CSR at Epic Risk Management.
"For all of us who facilitate, the bit where it hits home the most is that pupil who comes up to you and says 'I have somebody at home who really struggles with this and I now have an understanding of what they're going through' or 'I'm struggling with this myself; this has made me think about my behaviours' and we're able to support them.
"That's what we cherish the most, but I think what's scary is how often that happens and emphasises the need and relevance for what we do."
Furthermore, the gambling harm minimisation group also discloses hopes of adding "even greater value to the programme" moving forward, which will first come via an enhanced level of information provided on loot boxes within video games.
This comes after Epic recently expressed deep disappointment that the UK has not recommended the introduction of legislation to govern the sale of loot boxes to minors.
"What we know from the work we do is that loot boxes are a huge issue; it's providing a gateway to gambling and can't be ignored. A lot of the pupils, parents and teachers that talk to us indicate that's how it's manifesting itself," Foster continued.
"It's a message that we will continue to beat and look to incorporate more and more into our sessions, using lived experience. There is a real need for it and can't be ignored – that's the message that's most pertinent to those age groups.
"The emergence of cryptocurrency trading and NFTs are new mediums in which young people are engaging with online risk-taking behaviours and the exposure and accessibility to them make them elements within the gambling landscape that cannot be ignored. The popularity of these types of gambling related activities are of huge concern to many parents and schools that we work with.
"People can have their opinions on whether they're a form of gambling, but ultimately they can result in the same behaviours and carry the same dangers and pitfalls, so that's something we're particularly looking to keep adding into our delivery."