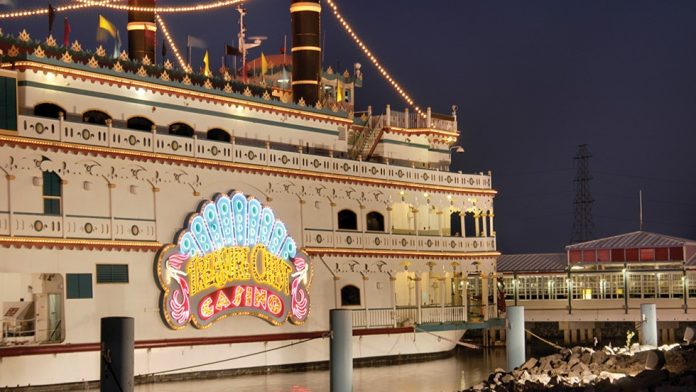 Boyd Gaming is to expand its US retail and digital footprint further still during the coming months, as the casino and entertainment operator comes off the back off "another strong quarter".
The former sees capital investments being undertaken in both Louisiana, California and Nevada, with work having commenced on a new land-based facility for the riverboat Treasure Chest Casino in the Pelican State.
"We are confident the all new Treasure Chest will further expand the property's customer base while increasing its appeal to our existing customers and drive enhanced results following its opening in late 2023," noted Keith Smith, President and Chief Executive Officer of Boyd.
In downtown Las Vegas work is also said to be continuing on the expansion of the Fremont Hotel and Casino, where the company is hoping that the project allows the capture of a larger portion of pedestrian traffic.
Elsewhere, in the Golden State a collaboration with the Wilton Rancheria Tribe is "on track" and "making good progress," with a Sky River Casino to open in September complete with a 100,000 square foot casino, 2,000 slot machines, 80 table games and 17 food and beverage venues.
"Thanks to its location just south of Sacramento, this property is well-positioned to capture a significant share of the Sacramento and Bay Area markets," it is said.
With Smith adding "beyond these capital investments, we also continue to expand our presence in sports betting and online gaming."
As a result of recently passed sports betting legislation in Kansas and Ohio the company is also planning the roll-out of retail and mobile offerings alongside FanDuel.
Subject to regulatory approvals, launch will commence during autumn and early 2023, respectively, which will expand the partnership into eight states.
The company also disclosed that it remains "on track" to complete the $170m acquisition of Pala Interactive "around the first of the year".
"Our online gaming strategy is built upon leveraging our geographic distribution, loyalty program and customer database to build a profitable regional online casino business," Smith continued.
"Pala will provide us the full suite of products, technology and expertise we need to execute that strategy without the need for additional significant investments or acquisitions.
"And of course, our five per cent ownership of FanDuel is an important strategic asset that will grow more valuable as sports betting expands and FanDuel continues to build on its position as the nation's leader in online sports betting.
"In both our online and land-based operations, we are building a strong foundation for long-term growth."
The comments come as the group assesses its performance through the year's second quarter, which saw revenue record a slight uptick to $894.5m (2021: $893.6m).
Boyd reports that "all three operating segments continue to product strong results," with the Las Vegas locals and downtown divisions increasing four per cent and nine per cent to $236.46m (2021: $236m) and $53.89m (2021: $38.78m), respectively. This offset a 2.42 per cent midwest and south revenue drop to $604m (2021: $618.72m).
Net income rose 22.54 per cent during the three month period to $146.8m (2021: $113.7m), with adjusted EBITDA recording its second highest performance to close at $353.9m (2021: $385.4m).
"The second quarter of 2021 was a challenging comparison due to benefits from government stimulus and the lifting of COVID restrictions," Smith concluded.
"This quarter's excellent results were driven by a continued focus on our core customer and sustained efficiencies throughout our business.
"Our operating trends remain strong, as play from core customer segments grew both year-over-year and sequentially from the first quarter of 2022. We also improved company wide operating margins from the first quarter despite inflationary pressures.
"Overall, we are encouraged by the continued strength of our business, and remain confident in our strategy and our ability to navigate today's uncertain economic environment."