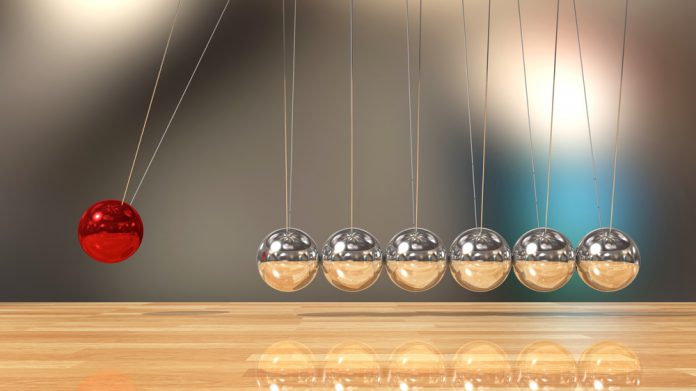 A "significant investment" across research and development, sales, and product management has been aligned to leading AGS to a second quarter year-on-year uptick.
The Las Vegas headquartered group also suggests that despite the uncertainty that surrounds the global economy, the company is "encouraged" by the "incredible consistency" demonstrated post quarter.
Revenue through the three month period increased 14.6 per cent year-on-year to close Q2 at $76.58m (2021: $66.83m), with that figure also up five per cent on a quarterly basis from $72.85m.
This, said AGS, is due to the firm's EGM segment outpacing the broader company average as well as table games advancing, which offset a slight YoY interactive drop that is put down to a strategic refocus.
The April to June time frame also represents the first time in ten quarters (Q4 2019) that AGS generated positive net income, with Q2 2022's $1.5m compared to $3.9m YoY.
The firm puts this down to an improved operating performance and interest expense savings resulting from a first quarter comprehensive debt refinancing.
A six per cent increase on adjusted EBITDA to $34.1m (2021: $32.1m) is due to upticks of 40 per cent and seven per cent across the table games and EGM divisions, which, again, offset a 54.7 per cent interactive drop. AEBITDA rose four per cent from Q1's $32.75m.
"Our second quarter results reflect the growing returns we are realising as a result of the significant investments made into our R&D, sales and product management teams over the past 24 months," stated David Lopez, AGS President and Chief Executive Officer.
"These investments have accelerated the operating momentum we are seeing within the business, as reflected by the material year-over-year growth in our reported Q2 2022 net revenues, net income and adjusted EBITDA."
AGS's EGM segment saw revenue increase 15.2 per cent to $70.46m (2021: $61.19m), with AEBITDA reaching $31.56m, up 7.2 per cent YoY from $29.45m.
This was primarily attributable to continued successful execution of the firm's game growth initiative, realisation of early-stage returns on recent R&D investments, continued North American recovery in replacement unit demand, and improvement in the Mexican macroeconomic environment.
Table products increased for the eighth consecutive quarter to set a record of $3.51m, up 24.2 per cent YoY from $2.83m and three per cent from Q1's previous high of $3.48m due to a growing customer demand. Adjusted EBITDA finished 39.6 per cent ahead at $2m (2021: $1.44m).
However, interactive revenue dropped 7.5 per cent YoY to $2.6m (2021: $2.81m) but grew five per cent from Q1's $2.47m. Real money and social gaming tracked declines of 6.5 per cent and 11.2 per cent to $2m (2021: $2.23m) and $515m (2021: $580m).
As adjusted EBITDA dropped to $545m (2021: $1.2m), AGS cited ongoing efforts to "refocus our interactive resources" in a bid to better capitalise on opportunities presented by the North American RMG ecosystem.
"Despite swirling uncertainty over the health of the consumer and the direction of the global economy, we have been encouraged by the incredible consistency demonstrated within our business through July," Lopez added.
"Ultimately, our recurring-revenue focused business model and strong liquidity position fortify the underlying resiliency within our business."