From chess and Go to The Sims and Call of Duty, decision making and strategising have always been at the heart of gameplay. One major exception to that has been the random nature of slots, but that is changing with a new generation of games that have interaction and engagement at their heart.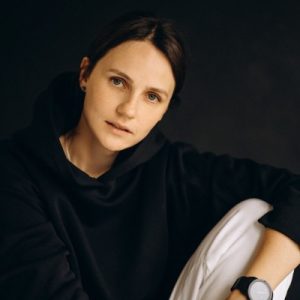 Speaking to CasinoBeats at SBC Summit Barcelona, Onlyplay's CEO Christina Muratkina explained why some of the developer's latest titles feature new interactive elements designed to give the player the feeling of having a greater say in the outcome of the game.
Muratkina said: "All slots are based on probability, the result of the game depends on chance rather than the player's actions. This is the ordinary game concept we are all used to, but what if we bring in a change that gives the player the right to decide?"
The Ukrainian games studio's team decided to answer that question by developing a host of new features that allow the player to make choices that have the potential to influence the result.
"For instance, in our new slot Inca Son, the player collects scatters to a progress bar. Once it's full, it automatically activates bonus rounds. But, we also added a 'Use' button allowing the player to activate bonus rounds whenever they want," Muratkina explained.
"In situations where the player's balance goes to zero, the bonus rounds are still available to use, so they can return to the game and get a chance to increase their balance without an extra deposit. This approach gives players the feeling they can influence the game. And it makes sense, as partly they do."
Inca Son is not the only title in the Onlyplay catalogue to boast engaging new features, as Juicy Crush and Crystal Cascade both benefit from enhanced cascade mechanics.
"We've improved the mechanics with booster bombs," said Muratkina. "The added TNT booster is progressive and can be gained when spinning. Once it becomes available, the player chooses the moment of activation.
"If they get an unlucky combination on a spin, the player can change the situation by using this booster, which blows up everything in the field of the game!"
One other player-friendly feature that Onlyplay has developed is inspired by video games. Its boxing-themed Lucky Punch title allows players to return to the level they reached, rather than starting from scratch every time they lose.
"We know it can be frustrating for the player to lose progress in the game," said Muratkina. "So Lucky Punch saves the player's progress forever once the player reaches a level and boosts it. This level impacts the multiplier of the total win in the bonus game. The higher this multiplier is, the bigger the win the player gets.
"An additional advantage of this feature for the casino operators is the willingness of players to stay longer with the same operator. It makes it more interesting for the player to return to the casino where they have already boosted their level and their progress is saved. The game is really effective as an anchor."