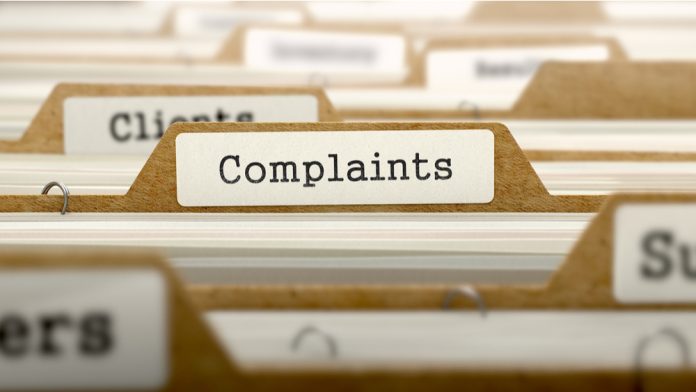 A complainant has seen three issues upheld by the Advertising Standards Authority after challenging whether Lottoland paid-for Bing and Google search ads were misleading.
Each ad in question was witnessed in May 2020, with the former stating that "Lottoland Irish Lottery – Only £2 Here" and "£209m US Powerball Lotto. £56m Megamillions 6for1. Contact us. Play here".
The first Google ad stated "Lottoland Irish Lottery – only £2 Here" and "Charity Combo for £2. Win-win charity Lotto + BRC Scratch 50% off. Support UK Charities Here," while the second noted "Lottoland Lotto x5 – Just £1 – 5 chances to win £1 million" and "CAN Your Lotto Do That? Lottoland Can".
In response, Lottoland said that they had "previously agreed to make changes to their advertising to ensure ads made reference to bets and betting. 
"However, due to problems with third-party ad templates and settings, the ads published did not contain the clarifications which they had agreed voluntarily."
With reference to Bing, the group noted that due to a default setting all relevant parts of the ad were inadvertently generated by a combination of random words from various online sources that were automatically published. This also resulted in additional clarifications being excluded.
In addition, specific wording was also said to have been taken from their own website and used to create an ad. Bing has since confirmed that the setting has now been deactivated in the UK.
With regards to the first Google ad, Lottoland shared a belief that updates to pinned items within their Google account should have allowed suitable offerings to be generated.
However, it was added that "in rare instances" this algorithm excludes these due to word count and space issues. They have since ensured that these are included in a way which would avoid such problems in the future.
Furthermore, the latter, a product developed by the group, is an expanded text ad that had omitted certain key words. This has now been discontinued.
"They considered that, irrespective of those explanations, all ads provided clear indications that the offer being advertised related to a service that was very clearly provided by Lottoland," the ASA noted.
"They said Lottoland was referenced in all of the ads and that 'Irish Lotto' was a known, common shorthand for lottery betting products. They said the ads had not made any reference to the "Irish National Lottery" and therefore were not misleading.
"They said there had been no real risk of confusion or conflation and that customers would not reasonably consider that they were participating in the National Lottery."
In its assessment, the advertising regulator considered that in the absence of any qualification, consumers would interpret the term 'Lotto' to mean a lottery and that the firm provided an opportunity to purchase tickets for, and participate in, official lottery draws. 
The ASA, in concluding that the ads were likely to mislead, noted the use of the term 'Lotto' in all of the ads, as well as specific references to 'Irish Lottery' and 'US Powerball Lotto'. 
"We considered that in that context and in the absence of any qualification, consumers would interpret the term 'Lotto' to mean a lottery and that Lottoland provided an opportunity to purchase tickets for and participate in official lottery draws," the regulator stated.
"Consumers were likely to associate lotteries with contributing to charitable causes, and we considered that the claim 'support UK charities here' was likely to reinforce the impression that the service being offered was a lottery.
"However, we understood that the ads related to a service whereby consumers could bet on the result of lottery draws."
The ad must not appear in the form complained of, the ASA closed, with the company also told to ensure that ads did not mislead by omitting the fact that their service offered the chance to bet on the outcome of a lottery and that references to betting were clear and included prominently.