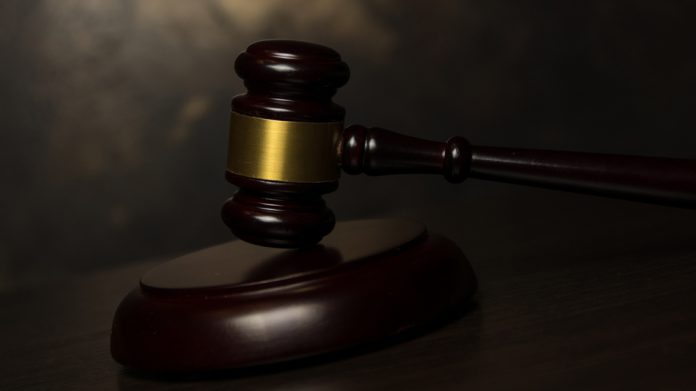 Rank Digital Gaming and Coral have seen a total of three complaints upheld by the Advertising Standards Authority in the group's latest round of weekly sanctions.
The former saw one individual challenge whether an ad, for casino game Wolf Gold in an app titled Lucky Night, was irresponsible for suggesting that gambling could provide a solution to financial concerns and provide financial security.
This is due to the accompanying text stating that "everyone wants to solve their financial problems … Click the 'DOWNLOAD' button right now and start to earn … In fact, it's all very easy to do with our application … pay off loans, buy a car and a nice house … and make a lot of money."
Responding to the issue, Rank noted that the ad itself had been prepared by an affiliate organisation, WakeApp, which purchased in-app media on their behalf.
The company added that "they had not been involved in the production or publication," nor had they "been aware of it until it had been brought to their attention by the complaint".
Furthermore, it was added that approval would not have been granted had it been seen internally, with the matter also raised with WakeApp where it was said to have been made "clear that the nature of the content was unacceptable, and in contravention of their own internal policies regarding advertising".
"They said that their terms and conditions for affiliates only permitted the use of copy provided by Rank, or copy created by an affiliate which Rank then directly approved, and that WakeApp had not adhered to that process when creating the ad," the ASA noted.
"Rank said that since being made aware of the ad, they had terminated their working relationship with WakeApp.
"Rank also said that the bonus offer included in the ad would not have actually worked, since their app only allowed for the redemption of a default welcome bonus, unrelated to, and much lower than, the figures stated in the ad, which they considered meant the ad was damaging to their brand."
They said that they had monitoring tools in place for ads that appeared on web and mobile platforms, but did not, at the time of the complaint, have the same tools in place for in-app advertising.
These, it was added, would be implemented as soon as possible, with the company also noting that it does not intend to resume in-app advertising until that point.
Rank said that they planned to implement such monitoring tools as soon as possible, and do not intend to resume in-app advertising until such tools were in place.
WakeApp notified the ASA that the ad did not align with their own internal policies and accepted that it contravened the CAP Code, but "did not offer a substantive explanation for the process behind its creation or publication".
Upholding the complaint due to the aforementioned claims made, the ASA noted that it welcomed assurances that Rank had taken steps to ensure similar ads would not appear again in the future.
The ad must not appear again in its current form, with Rank warned to ensure that their future ads, including those prepared by affiliates, did not suggest that gambling was a way to achieve financial security.
Furthermore, two issues were raised regarding a TV ad for Coral that featured stylised footage of a tightly contested horse race on a misty day and a voice-over stressing excitement.
The complainants challenged whether the ad breached the code by portraying, condoning or encouraging gambling behaviour that was socially irresponsible or could lead to financial, social or emotional harm.
In its response, the Entain brand stated that their intention was to "capture the trackside excitement and crowd atmosphere," and had intended its appeal to be to an adult audience of horse racing fans.
"They believed that a strong sense of anticipation before races was an inherent feature of horse racing, and that replicating that aspect of spectators' experience was not suggestive of problem gambling, especially because feelings of excitement were a normal reaction to the build-up of large sporting events," the ASA said.
"They had deliberately refrained from including any depiction of betting, as well as any mention of the availability of their products, services, or promotional offers.
"They believed that their branding's visibility was the only element of the ad which could be identified as a reference to betting."
Despite acknowledging that the ad did not depict, or explicitly refer to, betting, the ASA referred to banners at trackside, Coral written on the saddle cloth, and brand name being featured in the voiceover as suggesting that viewers would interpret that it promoted gambling.
Moreover, usage of the word "your" and phrase "Coral. Get closer to the action," was consider to imply engaging with a gambling operator and placing bets enhanced horse racing spectators' experience.
"We noted that abstinence from gambling was a common strategy by which problem gamblers, particularly those struggling with gambling addiction, sought to overcome their disorder," the ASA continued.
"The ad's voice-over addressed the viewer in the second person and also referred to 'your' horse winning a tightly contested race with no reference to losses. We considered there was a significant risk that element of the ad could disproportionately affect, or pressure, those struggling with gambling addiction."
Coral too was told that the ad must not appear again in the form complained of, and reminded to ensure that future ads were socially responsible and unlikely to have a disproportionate impact on problem gamblers, and do not feature any implication of behaviours linked to problem gambling.