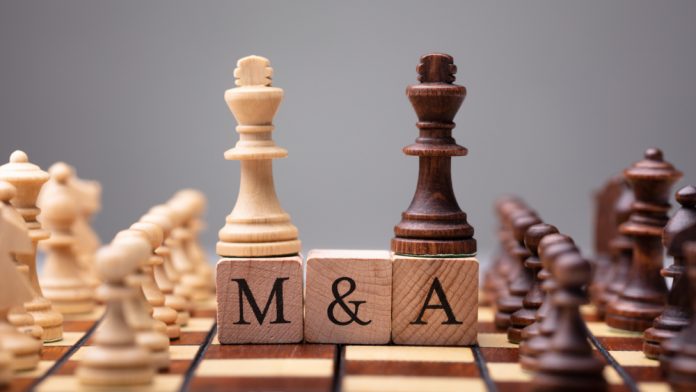 "We saw a continued positive development during the third quarter," began Pontus Lindwall, President and CEO of Betsson, amid records across revenue and operating profit driven by online casino and sports betting.
This saw the company record an 18 per cent Q2 revenue uptick to €200.3m (2021: €170m), with significant increases felt across the region's of Latin America as well as Central and Eastern Europe and Central Asia.
Gross profit for the year increased 22 per cent to €1133.8m (2021: €109.9m), with upticks of 16 per cent and 19 per cent also noted across net income and EBITDA, which closed the July to September period at €32.6m (2021: €28.2) and €48.6m (2021: €41m). Active customers increased by seven per cent to 1.05m (2021: 986,429).
For the year ending September 30, 2022, revenue continued this trend by tracking an 11 per cent increase to €556.7m (2021: €500.2m), with gross profit also up to €359.6m, a rise of ten percentage points from €328m.
However, net income and EBITDA recorded slides of three per cent and two per cent of €82.1m (2021: 85.2m) and €121.2m (2021: €123.4m).
"The casino product reported all-time highs in gross turnover and revenue"
"Another growth factor in the quarter was high sportsbook turnover, partly because of the early start of the European football leagues in August, due to the upcoming FIFA World Cup in November-December," commented Lindwall.
"I am particularly pleased with the high growth overall given the fact that we have not had any revenue from the Netherlands, where our licence applications are still being processed."
Casino revenue increased 8.2 per cent to €135.4m (2021: €125.1m) to represent 68 per cent (2021: 74 per cent) of the group total, with mobile revenue reaching €109.4m (2021: €102.8m) to occupy 81 per cent (2021: 82 per cent) of the firm's igaming space.
"The casino product reported all-time highs in gross turnover and revenue in the third quarter, despite the fact that Betsson stopped accepting Dutch customers at the end of the third quarter 2021," the company noted.
Driven by an earlier than usual footballing restart, sportsbook revenue increased 44.9 per cent to €61.9m (2021: €42.7m), to occupy 31 per cent (2021: 25 per cent) of the aforementioned total.
Mobile accounted for €47.4m (€34.6m) to represent 77 per cent (2021: 81 per cent) of total sportsbook revenue.
Revenue from other products, such as poker and bingo, closed the time frame up 40.9 per cent point to €3m (2021: €2.2m), which remains consistent year-on-year with one percent of total revenue. 
"Betsson continues to deliver on the growth strategy, which is based on geographic expansion"
On a geographical basis, CEECA once again captured the largest percentage of group revenue at 39, courtesy of a 48 per cent increase to €78.8m (2021: 53.2m).
This best ever revenue performance for the region is aligned to strong underlying activity in both casino and sports betting, with Croatia and Greece showing continued positive trends.
Next in line is the Nordics via a slight 0.7 per cent uptick to €53.8m, where declines in Sweden and Norway were countered by Finnish growth as well as best performance in Denmark. The region represents 27 per cent of title revenue.
In LatAm, increases across the board saw revenue reach €38.8m (2021: €24.4m), to account for 25 per cent of the group-wide total.
Western Europe is down 29.7 per cent to €25m (2021: €35.5m) through the quarter, making up 13 per cent of the total figure, due to a Dutch cessation and German declines. Italy is cited as a high point.
Revenue from the group's rest of the world division was €3.9m (2021: €3.3m), an increase of 4.7 per cent, to represent the remaining two per cent.
"Betsson continues to deliver on the growth strategy, which is based on geographic expansion and diversification," Lindwall noted in highlighting a Mexican igaming soft launch during August that is expected to ramp up marketing activity through Q4 and beyond.
"We are acquiring a proven business with a track record of growth in client base"
Giving an indication on how the year's final quarter has started, Betsson noted that average daily revenue up until and including 24 October was 38.1 per cent year-on-year.
"Betsson's business has historically been relatively unaffected by the general business cycle and so far, we have not seen any signs of weaker demand due to the general macroeconomic situation," Lindwall stated.
"We are excited as we look forward to the rest of the fourth quarter and the World Cup in football, which has good chances of becoming the biggest sports event ever for Betsson."
Furthermore, the online gambling group as also acquired 80 per cent of the shares in KickerTech Malta, which owns a B2B sportsbook operation, for €14m.
The acquisition is intended to support the company's growth strategy by expanding its client base and providing additional scalable technology, as well as strengthening the group's existing sportsbook.
"We continue to grow our sportsbook business around the world and this deal will both strengthen our position as one of the leading B2C sportsbook operators in the market and complement our highly competitive B2B sportsbook proposition," Lindwall explained.
"We are acquiring a proven business with a track record of growth in client base, sportsbook turnover and revenue in the past years. The acquisition will contribute sportsbook functionality, tech development capabilities and new B2B clients. I am very pleased to welcome the new team and clients to the Betsson Group."