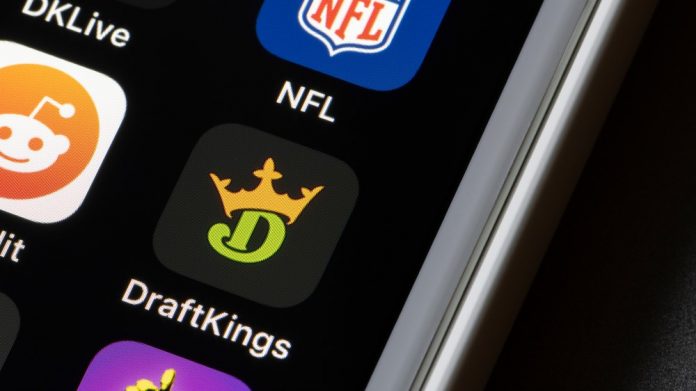 DraftKings has maintained that "there's a lot to be excited about" amid a potential uplift in online sports betting and igaming through 2023, despite an anticipated Californian setback as American midterms commence.
Jason Robins, Co-Founder, Chair and Chief Executive Officer, addressed a journey through 2023 following a "very strong" third quarter that saw revenue guidance for the full-year raised and profitability goals reiterated.
"Based on the states that reported operator-level handle and GGR data through September, we are capturing GGR share that is at or above our long-term target as industry activity continues to coalesce toward a very limited number of operators," Robins said.
Adding: "2022 has been a transformative year for DraftKings. We have shifted more attention toward cost controls and our path to profitability.
"We identified over $100m of annual cost savings and has significantly slowed year-over-year fixed cost growth as evidenced by our Q3 results.
"What I am most proud of, though, is that we've been able to do all of this while continuing to focus heavily on top-line growth, winning competitively, and most importantly, on retaining and growing engagement with our customers."
Jason Park, Chief Financial Officer, said: "It's important to note that a significant amount of our 2022 cash outflows, such as $97m in net cash paid for GNOG are not expected to recur in 2023.
"Looking out to 2024, we would expect adjusted EBITDA to be roughly breakeven on a full year basis under most reasonable legalisation and launch scenarios. So in summary, we believe we are well capitalised to become free cash flow positive with existing resources, and the business is on a clear path to achieve our long-term gross margin and EBITDA margin targets."
"…our current multiyear plan suggests that we'll be approximately breakeven on a full-year adjusted EBITDA basis in 2024"
Glancing ahead, the online sports betting and casino operator asserted that the outlook for state launches "continues to be positive" as Californians take to the polls to vote on whether to legalise the former of these activities.
DraftKings has discontinued additional cash investment in the campaign for adoption following an outlay of $17m, with Robins noting that "we are still deploying grassroots efforts, but the most recent polling suggests a likely unfavourable outcome for our coalition".
With the Golden State seemingly off the table, immediate attention switches to that of Maryland in 2022's final quarter and Ohio, Massachusetts and Puerto Rico in 2023, which would bring DraftKings' penetration of the US population to 45 per cent.
"While it's too early to guide full year 2024, our current multiyear plan suggests that we'll be approximately breakeven on a full-year adjusted EBITDA basis in 2024, assuming legalisation and launch trends remain consistent with prior years," Robins stated.
He continued: "And lastly, while it's still too early to know which states may pass OSB and igaming legislation in 2023, we expect that several states will actively consider legislation. So there's a lot to be excited about on the regulatory front.
"We remain confident in our long-term outlook that states comprising 65 per cent of the US population will ultimately permit legalised OSB, and states comprising 30 per cent of the US population will ultimately permit legalised igaming."
On the latter of these segments, the company added that the integration of Golden Nugget Online Gaming "is going really well," with synergies on the marketing side beginning to be felt.
However, it is noted that this will become particularly prevalent during the next year when full migration onto the DraftKings platform is realised.
"So, very excited about that. That should hopefully be in the back half of the year, we'll complete that migration. So everything is on track," Robins added.
"Teams are gelling really nicely and are really excited about the future of Golden Nugget as a way to penetrate deeper into the igaming market."