In a regular monthly CasinoBeats column, Steve Myers is to utilise more than 20 years of experience in the gambling industry to deliver thoughts and insights on a range of issues.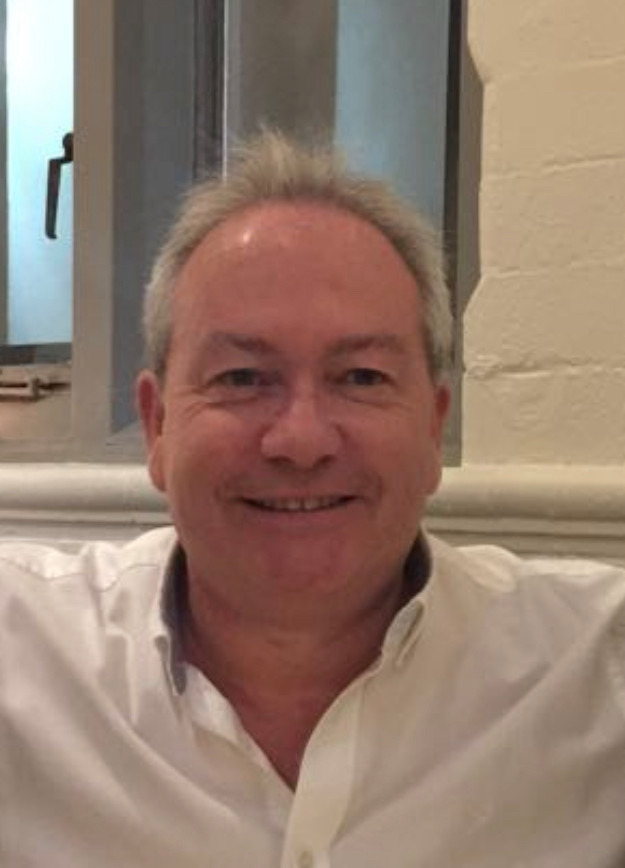 Denise Coates and Jette Nygaard-Andersen are CEO's in two of the worlds tier one igaming giants. They tend to see more of their fair share of headlines based on their gender due to the lack of women on boards, not just in the gaming industry but also beyond. But poor board representation is not specific to the gaming industry, and corporate entities around the world continue to struggle to address the lack of diversity and inclusion at this level. 
It will therefore be interesting to see what the response of the industry will be to the European Parliament's adoption of EU law on 'Gender Balance on Boards'. The law requires that by June 30, 2026, companies will need women to represent 40 per cent of non-executive roles and 33 per cent of all corporate board members.
The reason for the curiosity is that the directive originated around 10 years ago and it is only now that agreement has been reached. Furthermore, it also only applies to large publicly listed companies in the EU, and member states also have two years to transcribe this into national laws.
I realise that as a grey haired white male, I may be judged by some not to be best placed to offer thought leadership and any advice on the subject matter. However, please give me some leeway to express some thoughts.
In my 20 plus years in the industry I have seen gambling companies struggle to do the right thing to achieve initially gender balance, and more latterly inclusion, not just in the board room but across the different tiers of management sitting below.
"…the last 20 years can really be seen as a failure for our chosen industry"
Many have plugged the non-executive director gap by bringing in a finance person, often with experience of the big four, which is relatively easy to do and follows the trend of many large corporate entities. Latterly, there has also been a tendency to promote women onto boards from certain disciplines creating 'board' positions in areas such as legal, HR or Strategic communications. These are great roles, but they are not the Chairperson, CEO or CFO positions so coveted. As such, the last 20 years can really be seen as a failure for our chosen industry.
In my mind, the real reason for this failure is not the artificial enlargement of the 'C' suite, nor the diligent acquisition of accountants going plural in non-executive positions. The real reason is the lack of strength and competition brought through the management ranks to senior and director level. How can succession possibly be planned if the raw recruits are not allowed a career path in large enough numbers to do what I, and most of my senior/board level colleagues did.
For some time, there has been research concerning how the shift in gender bias is once again to males in lower management, and the 'All-In Diversity Project's' latest report states a six per cent shift in this respect. This will inevitably become a real sustainability issue for the industry and one of its main challenges should it continue.
Board quotas are not new and have had mixed success. Research by both Oxford University and the London School of Economics shows that in Norway and Italy, despite an increase in the number of women in the boardroom, this does not often permeate into better prospects lower down the management structure. If the industry is to realise an ambition of inclusiveness, such findings are of concern.
In the post-apartheid era, the South African Government introduced the 'Broad-Based Black Economic Empowerment Act 2003' (BEE). It applied to certain large companies and targeted 60 per cent black representation in senior management, with black women accounting for 40 per cent of all senior managers.
"Mentorship and training is depressingly immature in our industry and now is the time for a call to arms"
This was in addition to company board targets, and whilst it didn't apply to private companies, the percentage of women in senior management positions grew from 18 per cent in 2003 to 37 per cent in 2015 with the government using incentives to private companies to achieve those results. The senior management result is interesting in that it proves real movement can be achieved. However, it is doubtful whether the EU would be able to extend its new directive in such a way.
So what can we as an industry do?
Many of the companies in the gaming ecosystem won't fall under this policy, but that is not to say they are bereft of either responsibility or ideas. My point is that rather than having a blinkered focus on main board positions we should instead put emphasis on the route to senior management based on inclusion.
Successful boards are driven through the competition of ambitious, talented individuals at senior management level vying for corporate reward. To achieve this on an sustainable inclusive basis, we need to set a five-year plan where middle managers can thrive in the workplace and be mentored at board level, be given opportunity to front projects, be presented with consistent board exposure and be trained in director's duties.
I rarely hear of people in the middle to senior management levels taking study sabbaticals or being seconded into other industries to widen their business knowledge. Perhaps its time to reinvent the fast-track management training programmes adopted by the larger companies and think a little outside the box.
We will only achieve sustainable gender equality and inclusion at board level when we have satisfied the middle to senior management dilemma. Parachuting people in alone to make up the numbers will not work. Mentorship and training is depressingly immature in our industry and now is the time for a call to arms.  
Steve Myers of Praxis Consulting and Advisory boasts over 20 years in the gambling industry, with 13 years as Managing Director, Development for the Genting EMEA region. He is a Senior Advisor on gambling for DRD Partnership, and Co-founder of Gaming Knowledge Centers, an initiative to bring together industry, regulatory, and academic research on gambling to create best practice globally.
Steve works in igaming and land-based environments for both public and private sector clients. Increasingly, his focus is on ESG and reputation of the industry. Steve is a graduate of the UNR Executive Development Program where he also taught, and has a Masters in Major Programme Management from the University of Oxford along with a Masters in Law.