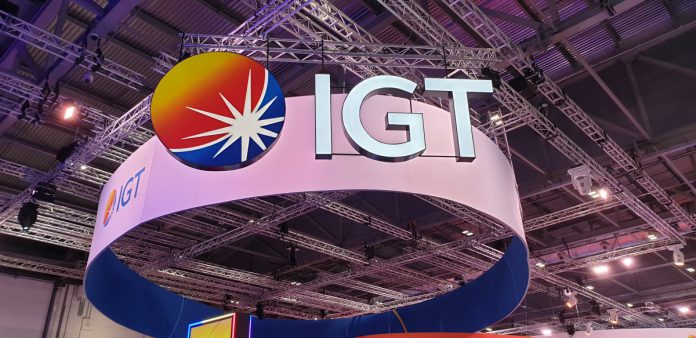 International Game Technology has become the latest firm to document its manoeuvres within Ohio after teaming-up with Green Bear Gaming Development, which operates as UBetOhio.
This will see the gaming group deploy its PlaySports QuickBet Kiosks at restaurants and bars across the state, with plans also in place to deliver its PlaySports Pads in the coming months.
"As a type C sports gaming provider, UBetOhio is able to offer betting on popular sports via IGT's sophisticated technology in social settings where fans are already watching games on TV," said Joe Asher, IGT President of Sports Betting. 
"IGT's PlaySports QuickBet Kiosk is our most widely used self-service sports betting technology in the US and will allow UBetOhio to deliver a fun betting experience to players in a compact footprint."
The PlaySports QuickBet Kiosk, said IGT, has a simple and intuitive user interface with a comprehensive betting menu, which aims to make it easy for players to responsibly place bets. The PlaySports Pad is a tablet-based innovation that can tether to a range of surfaces, such as bar or tabletop, to bring sports betting directly to the player.
UBetOhio intends to offer sports betting retail kiosk based solutions to over 1000 approved Ohio bars, grocery stores and restaurants throughout the state. 
"UBetOhio is excited to partner with IGT PlaySports to deploy award-winning technology and convenient betting solutions to the many sports fans throughout the state," added Andy Westmeyer, UBetOhio CEO and COO. 
"IGT PlaySports is the leading sports betting provider in the US, and its experience in delivering world-class technology enables us to offer restaurants and bars added excitement for patrons while they are watching their favourite Ohio sports teams."
Ohioans took advantage of the first days of legal sports betting across the state after an array of operators began to offer the activity at the turn of the new year.
Following months of preparation and anticipation, as well as a number of twists and turns ahead of the big day, the stroke of midnight on January 1, 2023, saw locals cleared to legally wager.