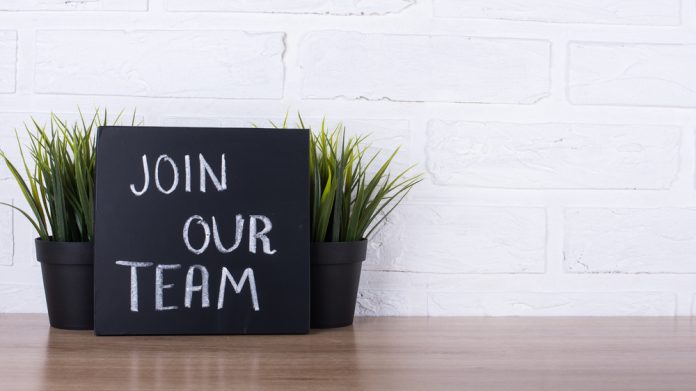 With comings and goings commonplace across the industry Playtech, HKJC and Hard Rock Atlantic City have moved to bolster their teams with key hires.
Hard Rock
Hard Rock has named George Goldhoff as President of the group's Hotel and Casino Atlantic City, effective from January 23, 2023, pending regulatory approval.
In the role, Goldhoff will be charged with focusing on financial performance, market share growth, team member engagement and development, guest experience and support of the greater Atlantic City community. He will report directly to Jim Allen, Chair and CEO of Hard Rock International and CEO of Seminole Gaming
"I'm confident George will continue to build on the incredible success we have achieved at Hard Rock Hotel & Casino Atlantic City," said Allen.
"In just three years of rebranding our property in Cincinnati, he was able to make that casino the leader in the market and I have every reason to believe he will lead our Atlantic City team into the next era with great success."
Furthermore, Mike Sampson, who has been serving as interim general manager of Hard Rock Hotel & Casino Atlantic City, has been promoted to General Manager effective January 30, 2023, pending regulatory approval. He will report to Goldhoff.
"I look forward to working closely with the leadership team and team members to capitalise on the opportunities ahead and usher in Hard Rock Atlantic City's next era of growth and success," added Goldhoff.
"I have a deep appreciation for what the current executives and team members have accomplished over the past five years, and I look forward to contributing to further Hard Rock Atlantic City's iconic brand and supporting the greater Atlantic City community."
SCCG Management
Stephen Crystal, Founder and CEO of SCCG Management, has disclosed that senior gaming and entertainment executive Scott Butera has joined the group's board of advisors.
In an appointment that is hailed as marking "a significant milestone" for the company, Butera will be charged with enhancing the corporate structure at SCCG as well as utilised decades of experience to drive the group forward.
"I am both honoured and excited to be joining the board of SCCG Management," Butera explained. "In the course of my career, I have had the opportunity to work with Stephen and the SCCG team and have always been impressed by their comprehensive approach in working with emerging companies throughout the world.
"SCCG has a unique ability to develop a path to bring business plans to fruition through strategy development and identifying and negotiating to secure all necessary resources and partners.
"SCCG provides me with a strong platform to participate in the evolution of the global gaming, sports and entertainment industry by working as a true partner with the leading companies of today and tomorrow."
The board of Playtech confirmed the appointment of Samy Reeb as Independent Non-Executive Director of the gambling technology group.
An expert in tax management and auditing of mass market corporations, Reeb is a former director of EY and Credit Suisse, leading the management of tax affairs for key clients in the US and Asia.
Further executive experience saw Reeb establish the Asian wealth advisory of Julius Baer as Executive Director of the Swiss private banking group.
Based in Hong Kong and Switzerland, since 2019, Reeb has served as Managing Director of private wealth advisory the 1291 Group.
The appointment will see Reeb serve as Playtech's fifth Non-Executive Director under the leadership of Chair Brian Mattingley, who commented: "I am delighted to welcome Samy to Playtech.
"His broad skillset and extensive knowledge of Asia will provide additional depth and experience to the board. We all look forward to working with him as we continue to execute the group's strategy."
Hong Kong Jockey Club
Dennis Hau has been confirmed as the latest addition to the Hong Kong Jockey Club's board of management, where he will charged with driving its customer approach.
The hire will hold the position of Executive Director, Customer Strategy, Insights and Innovation, leading the customer strategy, insights and innovation division from January 11, 2023.
His remit will revolve around development of a "holistic customer strategy" and refining the customer experience journey across the HKJC's businesses, segments and channels by setting standards and coordinating design.
A HJKC statement read: "Mr Hau is a seasoned leader with wide-ranging experience of business development, portfolio management, product management and digital customer business across Asia, including in the Mainland, Hong Kong and Southeast Asian countries."