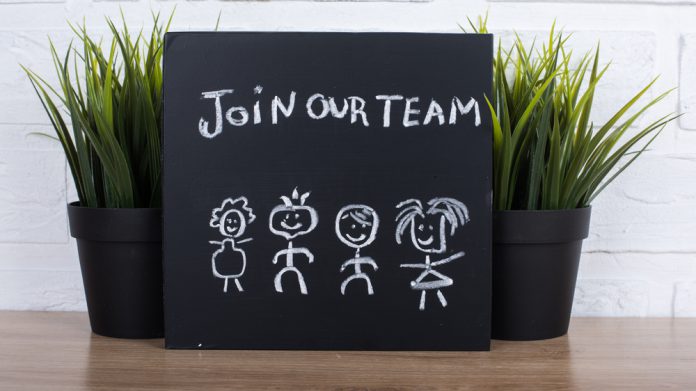 With comings and goings commonplace across the industry SkyCity Entertainment, Enteractive and Gaming Society have moved to bolster their teams with key hires.
Gaming Society
Gaming Society has made a trio of sporting additions to its board of directors, with Chelsea Gray, Derek Jeter and Sheryl Swoopes joining the group.
Gray is the reigning WNBA Finals MVP, helping to lead the Las Vegas Aces to their first championship in 2022, while Swoopes is a 4-time WNBA champion, 3-time WNBA MVP and Hall of Famer.
Jeter is a member of the National Baseball Hall of Fame, elected in 2020 after his 20-year MLB career and 5 World Series Championships.
The company, a gamification and content company that states a commitment to making sports betting easy, was founded by sports executive Jaymee Messler and NBA Hall-of-Famer Kevin Garnett in 2021.
"Gaming Society has become a true community that believes games, betting and social experiences will be key driving factors in not only bringing in new sports fans but also engaging with existing fans on a deeper level," commented Messler.
"With a wealth of experience across the spectrum of sports business, Chelsea, Derek and Sheryl understand the complexities, challenges and opportunities of the rapidly evolving sports industry and will serve Gaming Society extremely well.
"It's incredibly important to have diverse backgrounds and perspectives guiding our company and we look forward to having them as part of our team during these key stages of growth."
SkyCity Entertainment
Former Tabcorp Chief Executive Officer and Managing Director David Attenborough, is to join the SkCity Entertainment Group as a Non-Executive Director.
Sydney-based Attenborough, who enjoyed a 12-year stint at the aforementioned gambling group, is slated to join the company with effect from March 1, 2023.
This appointment remains subject to approval by regulatory authorities in each of the gaming jurisdictions in which SkyCity operates, a process that the company advises "normally takes some months to conclude."
Pending receipt of those regulatory authorities, Attenborough will be available to assist the SkyCity Board in an advisory capacity from his date of appointment.
Julian Cook, SkyCity Chair, noted: "David has extensive gambling industry, corporate governance and sustainability experience which will bring considerable expertise to the SkyCity Board. We are delighted that he has agreed to join the SkyCity Board". 
Enteractive has strengthened its B2B in regulated markets across the world after appointing John Foster as its new Head of B2B Sales, Europe and Asia.
Foster has previously worked across multiple sectors, including igaming, advertising, media and hospitality, having also held a position at iGamingGroup.
In the role he will report to Andrew Foster, Chief Business Officer at Enteractive, who said: "In the last year Enteractive has experienced phenomenal growth in new markets around the world, and our B2B team will benefit from an extra pair of hands at the helm to service this increased demand for our services.
"With the combination of John's sales and igaming industry experience, we're excited for him to join our B2B team and drive our ongoing growth in Europe and Asia in 2023."
Odds on Compliance
Eyeing a stronger presence in European markets, Odds on Compliance has appointed Cheryl Jones to coordinate its strategy in the continent.
Assuming the role of President of Odds on Compliance's European Division, Jones brings extensive experience of the European betting and gaming sector to the company, having served in legal and compliance roles at five different companies.
Eric Frank, Odds on Compliance, CEO and Co-Founder, commented: "The European expansion of Odds On Compliance is an exciting moment in the company's history. Cheryl's experience, determination, and leadership will strengthen our position as the global leader in the compliance space. 
"Cheryl's commitment to leveraging technology and innovation to improve compliance makes her a great fit in the Odds On Compliance family."
Hmayak Manukyan has been named as a Regional Director for the African region by igaming and sports betting solutions provider Technamin. 
The salesman will head up the company's expansion in markets across the continent, where it is looking to fuse industry knowledge with the latest available technologies.
Technamin Founder and CEO Suren Khachatryan said: "Hmayak brings a wealth of industry knowledge to Technamin which will serve us well in the months to come.
"The growing markets throughout Africa are a golden opportunity for us and I am confident we have just what it takes to provide operators with an innovative and cost-effective alternative to what is currently on offer."