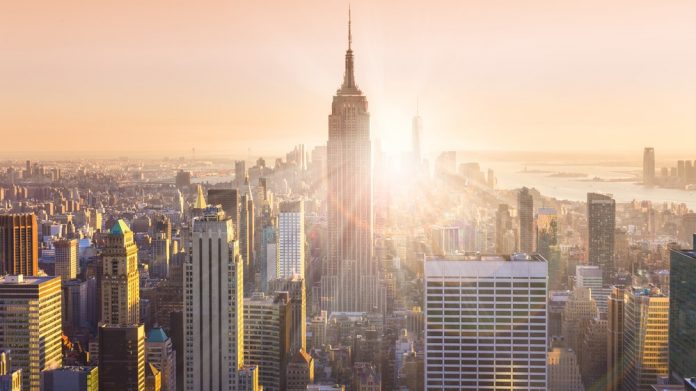 As part of Caesars Entertainment's pursuit of a gaming licence in Time Square, the firm has linked with SL Green Realty to launch a new Caesars Rewards partnership.
Aimed at local merchants in greater New York City, when Caesars Palace Times Square opens in Manhattan, Caesars Rewards members will be able to use their Reward Credits by converting them to gift cards, valid across the Caesars Rewards Gift Card Network.
"Caesars Rewards is the largest and most successful gaming loyalty program in the world, and it is a natural fit to bring it to a city like New York," said Tom Reeg, CEO of Caesars Entertainment.
"We know from experience that investing in cities and neighbourhoods benefits everyone involved. By expanding our powerful Rewards program in New York, we can better ensure that our work in Times Square creates good jobs and allows small businesses to grow and thrive."
As part of Caesars and SL Green's joint bid with Roc Nation to bring a gaming and entertainment destination to Times Square, the companies noted a commitment to supporting local businesses. The pair have begun signing up new merchants in Times Square and greater New York to join the Coalition for A Better Times Square. 
Participating merchants' involvement in Caesars Rewards would be effective upon SL Green and Caesars' procurement of a New York State gaming licence.
"Our vision is to build a gaming and entertainment destination that fits into the fabric of New York. Guests at Caesars Palace Times Square might game at our tables, but they are going to eat at area restaurants, stay in neighbourhood hotels, see Broadway shows and shop at stores in Times Square and across the city," added Marc Holliday, CEO of SL Green.
"By expanding the Caesars Rewards program in New York City, we can formalise that relationship with local businesses and demonstrate our deep commitment to New York's economic future."
This update from Caesars comes in the same week as Senator Joseph Addabbo's fresh efforts to legalise igaming in New York, who introduced S4856 in a bid to finally get the ball rolling towards legalisation for the activity.
Earlier this month, Addabbo expressed his disappointment that no provision for igaming was included in the New York state executive budget for FY24 and also raised concerns that players are either fleeting to the black market or over state lines to play online casino games.
"In addition, in the first year of operation, New York would receive approximately $150m in one time licence fees from casinos, operators and independent contractors seeking to conduct online interactive casino gaming."
The bill would permit the introduction of slots, online poker, table games and live dealer offerings, with the studios of the latter having to be located within state boundaries.
Offering justification for such an introduction, Addabbo's fresh effort noted: "Currently, seven States have authorised online interactive casino gaming, including the neighbouring States of New Jersey, Connecticut and Pennsylvania.
"In 2021, online casino gaming revenue exceeded $1bn in both New Jersey and Pennsylvania, generating approximately $120m in tax revenue for each of those states.
"This year, in its first month of operation, New York quickly became the leading mobile sports betting market in the nation, generating nearly $70m in tax revenue in a single month.
"Similarly, if authorised, New York would quickly become the national leader in online casino gaming, generating hundreds of millions of dollars in tax revenue annually for the state as it continues to recover from the economic downturn caused by the COVID-19 pandemic."