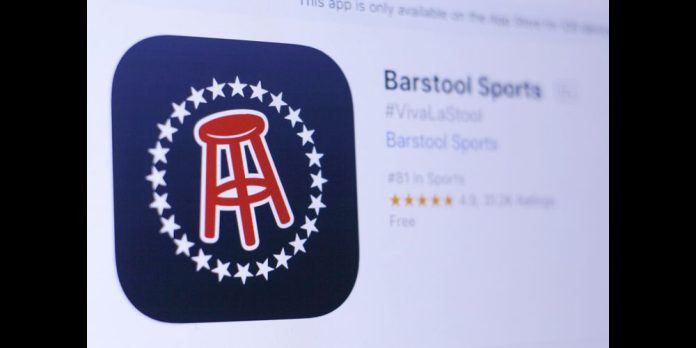 PENN Entertainment has closed its long mooted purchase of Barstool Sports in what is hailed as a "major milestone" for the sports, lifestyle and entertainment media brand.
Following the closing, the pair intend to "continue to innovate and collaborate", which it is said will include a continued effort to swell the Barstool presence across the US.
Branded sportsbooks are currently live in 15 states, with PENN also having launched retail branded Barstool entities at select properties across the country
"We are extremely pleased to welcome Barstool Sports fully into the PENN Entertainment family," explained Jay Snowden, PENN Entertainment CEO and President. 
"Barstool is a proven, powerful media brand with an authentic voice and vast, loyal audience that provides us with a strong top of funnel for new customer acquisition and organic cross-selling opportunities across our growing interactive division.
"Barstool, combined with theScore's reach and highly engaged user base, creates a massive digital footprint and ecosystem that will serve to propel Barstool Sportsbook and our uniquely integrated media and gaming business.
"Further, the Barstool Sportsbook will greatly benefit from the upcoming migration to our proprietary technology stack, a move that will significantly enhance the overall product offering and deliver meaningful upside."
PENN and Barstool Sports initially announced an exclusive sports betting and igaming partnership in January 2020, with PENN subsequently acquiring 36 per cent one month later for a total consideration of approximately $163m, comprised of approximately $135m in cash and $28m in non-voting convertible preferred stock.
"Barstool Sports is bigger than ever and has become more than I ever dreamed of," said Dave Portnoy, Founder of Barstool Sports. 
"I'm very thankful to the Barstool team and Stoolies who have been along for the ride. I'm looking forward to this next chapter with PENN."
Furthermore, the aforementioned initial agreement included a path for PENN to establish full control and ownership of Barstool, with the remaining interest subsequently acquired for approximately $388m.
"This is a huge moment for Barstool Sports that was made possible by a lot of people and a lot of grit," noted Erika Ayers, CEO of Barstool Sports. 
"Our focus has always been to create relevant and entertaining content for our fans and to deliver strong results for our partners. It's exciting to have that vision recognised and to be able to put it to work inside of PENN. 
"We have the best fan base on the planet, and we look forward to doing even more for them with PENN's support."