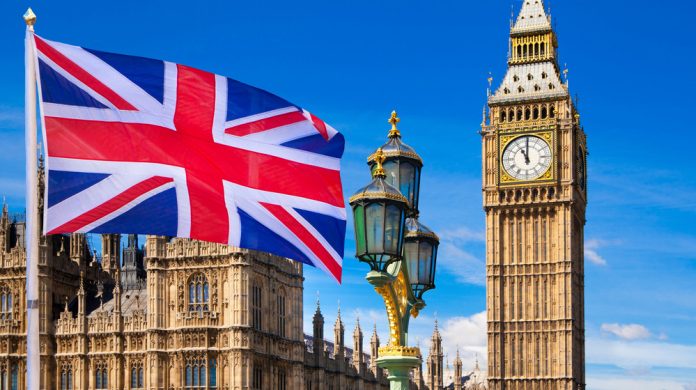 The Gambling Act review white paper has spawned reaction from the UK's research, education and treatment community, instilling eclectic feelings of 'cautious optimism', disappointment and relief.
Three of the UK's most prominent RET organisations issued statements in response to the legislative proposals, outlining their views on what steps should be taken by the government and industry stakeholders.
GamCare
Treatment organisation GamCare, which operates the National Gambling Helpline, has been an enforcer of charity organisations calling for reform in the UK Gambling sector.
GamCare focused on the research, education and treatment funding area of the white paper, which saw the government propose an RET levy for the industry to provide mandatory contributions.
Anna Hemmings, GamCare CEO, commented: "We are pleased to see that the gambling white paper is now published. The measures the Government are proposing are an important recognition of the changes needed to make sure that legislation around gambling is fit for the digital age.
"At GamCare, our priority is making sure that people who need help receive it as quickly as possible. We therefore welcome the clarity the Government has provided on how research, education and treatment will be funded."
On the topic of RET, Hemmings outlined that 85 per cent of GamCare's audience agreed that bookmakers need to 'meet the costs' of supporting people affected by problem gambling.
Welcoming the inclusion of 'financial risk checks' for online betting, GamCare's Chief Executive cited that 75 per cent of the charity's users stated they have struggled with long-term debt.
Additionally, one of the last defining recommendations of the white paper is the creation of an industry ombudsman to handle customer complaints and redress.
Hennings praised this proposal as a step towards 'fair, transparent and quick resolution of complaints', while calling for GamCare service users 'to be at the heart of the design of the new system'.
Hennings added: "We will now take time to carefully review all the proposals and respond to the details of the white paper and any related consultations. We receive over 40,000 calls to our National Gambling Helpline every year and we will be looking for those people to share their thoughts on the proposals.
"As the leading gambling support charity in the sector, we look forward to working with the Government and our partners in the National Gambling Support Network, so we can move forward in shaping the future of gambling support."
EPIC Risk Management
Gambling harm minimisation consultancy EPIC Risk Management responded to the long-awaited review with 'cautious optimism'.
CEO Paul Buck stated: "We welcome the release of the Gambling Act Review white paper because whilst it is far from the end of the process due to another likely two or three years of discussions, this now informs where we're heading to create a safer gambling industry within the UK.
"We welcome any legislation that looks to prevent gambling-related harm sensibly, but we're acutely aware that today's white paper still has plenty of work to do to iron out the details on key areas."
Sections of the white paper with particular significance for EPIC include a £2 stake limit for online slot machines – for players aged 18 to 25 – as well as the proposed introduction of the RET levy.
Despite this 'cautious optimism', Buck expressed some areas of concern that still remain due to the fact that the white paper is still subject to further consultations, meaning its proposals are less than concrete.
Buck also questioned the ins and outs of the RET levy, voicing concerns over the percentage of industry revenue to be used, which has not yet been made clear.
"If you're looking at the three main areas, the first is a statutory levy," Buck added. "That means the operators must give a certain percentage of profits to a research, education, and treatment levy. In principle, this could work, despite worries from public health experts globally.
"However, the consultation must clarify exactly who will independently commission this and ensure the funds are directed to the most effective organisations that can create the most impact. The effective commissioning of funding will be crucial and will take step-change progress.
"The other concern is that there is much talk of treatment (NHS) and research. Whilst these are crucial, we also believe that prevention is crucial, and it is a false economy that encourages harm if prevention is not front and centre of the conversation."
GAMSTOP
GAMSTOP, the organisation behind UK Gambling's most prominent self-exclusion scheme, was also left feeling that evidence and reasoning behind some of the white paper decisions is still required, while company CEO Fiona Palmer did agree with the need to bring UK regulations into the 'smartphone age'.
Palmer said: "Online gambling has changed out of all recognition since the 2005 Gambling Act, and we welcome any changes that protect vulnerable individuals, especially younger consumers who make up a significant percentage of our consumer base."
Player protection is at the height of GAMSTOP's concerns after March saw the company's self-exclusion scheme record its 'highest ever' number of monthly registrations.
As it stands, 365,000 people have registered with GAMSTOP since its 2019 inception, with a record 84,000 signing up in 2022 and 8,504 last month.
In her statement, Palmer also expressed a similar concern to that of the Betting and Gaming Council, looking into the impact of illicit sites on problem gambling and how that can be curved.
"We are particularly concerned about the targeting of vulnerable individuals by illegal sites not registered with GAMSTOP," Palmer added.
"More than 365,000 people have excluded themselves from online gambling and it is worrying that they are being deliberately targeted when they are at their most vulnerable.
"We are pleased that the Gambling Commission is to be given greater powers to deal with this issue, which we highlighted in our evidence to the DCMS.
"We are encouraged that legislation will be introduced, allowing the Gambling Commission to apply for a court order as a last resort, requiring ISPs, payment providers and other service providers to implement measures aimed at disrupting the business of an illegal gambling operator. This will provide greater protection for GAMSTOP's users."