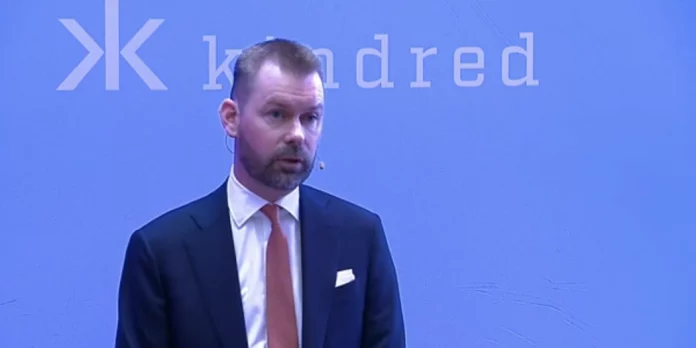 Nils Andén has been appointed as Interim CEO by the Kindred Group board of directors after Henrik Tjärnström handed in his resignation, effective immediately.
Taking up the position, Andén has stressed a "strong belief" in the organisation's business model, in addition to asserting confidence in building on a solid foundation in unleashing the operator's potential moving forward.
The outgoing Chief Executive brings an end to a near 13 year stint in the role, which began in July 2010 when he stepped up CFO and Deputy CEO duties that began in March 2008.
He began his tenure at the firm under its original identity of the Unibet group in 2003 as a Non-Executive Director and member of the firm's Audit Committee
"I am very pleased with the board of directors' choice of Nils Andén as the interim CEO, guaranteeing a smooth hand over", Tjärnström said.
In addition to navigating the group through a number of difficult years as the COVID-19 pandemic brought a series of global struggles, Tjärnström has also overseen an ongoing pledge of reducing its share of revenue from harmful gambling to zero per cent.
Most recently, Kindred reported overall first quarter revenue from B2C and B2B operations of £306.4m, up 24.2 per cent year-over-year (Q1 2022: £246.7m).
B2C units earned revenue of £297.3m, a 23 per cent increase YoY (2022: £242.4m) thanks to a return of operations in the Dutch market as the group observed a temporary suspension in the Netherlands between 1 October 2021 and 3 July 2022. The group has also reaffirmed its guidance for 2023.
"Henrik has been at the helm through many important milestones passed by Kindred and has undoubtedly put his mark in both the history of the company and the industry," commented Evert Carlsson, Chair of the Board of Directors of Kindred.
"Thus, on behalf of the board of directors and all shareholders I would like to thank Henrik for his valuable contributions to the success of Kindred throughout the years he has led the Company and wish him well in his future endeavours.
"The board of directors is equally pleased and excited to appoint Nils Andén as interim CEO. Nils is naturally very knowledgeable about the operations of Kindred, having worked with Henrik in the executive management team of Kindred.
"The board of directors deems that Nils is ideally suited to assume this role in these pivotal times for Kindred."