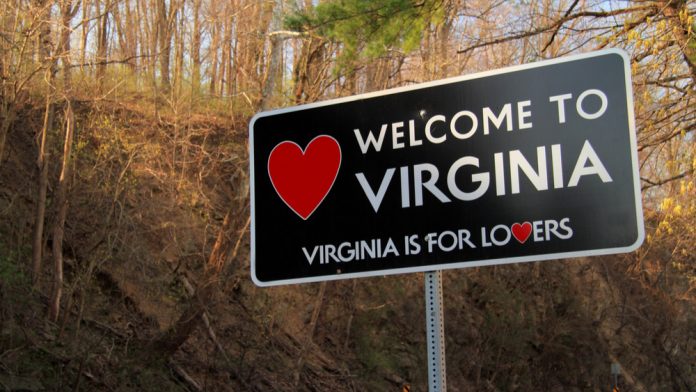 A pair of temporary gaming facilities located within the Virginia cities of Bristol and Portsmouth have edged past the $35m revenue barrier through the past month.
This saw the state's first gaming facility, named Bristol Casino – Future Home of Hard Rock, and Rivers Casino Portsmouth, record revenue of $35.4m through the 30-day time frame.
Breaking this figure down, it was revealed that slots contributed $25.12m of that figure, with table games occupying the remaining $10.25m.
According to figures released by the Virginia Lottery, tax, which stands at 18 per cent, generated $6.36m. Of this, $4.18m was paid to the Gaming Proceeds Fund.
Of the state tax on aggregated gaming revenue, the statute specifies distributions to the Problem Gambling Treatment and Support Fund, which received 0.8 per cent of total tax at $50,933, and the Family and Children's Trust Fund, which gained $12,733 or 0.2 per cent of tax.
For the Bristol casino, a portion of tax that is reserved for the host locality goes to the Regional Improvement Commission, which benefited to the tune of $2.12m or six per cent of AGR.
Hard Rock Hotel & Casino Bristol was issued a licence by the Virginia Lottery Board in April 2022, and subsequently became the first of four venues to debut within the state after swinging open its doors on July 8.
The venue, which features 870 slots, 21 tables, and a sportsbook, will eventually make way for a permanent venue.
Hard Rock Hotel & Casino Bristol, when complete, will be approximately 300,000 square feet featuring 1,300 slots, 50 table games, a sportsbook, multiple dining options, including a signature Hard Rock Cafe and Council Oak Steaks and Seafood, Rock Shop, Hard Rock Live entertainment venue, authentic music memorabilia, and more.
Rivers Casino Portsmouth was approved in November 2022 and opened its doors to the public on January 23, with guests able to access the casino's 1,446 slot machines, 57 table games, 24 poker tables and array of onsite dining and entertainment options.