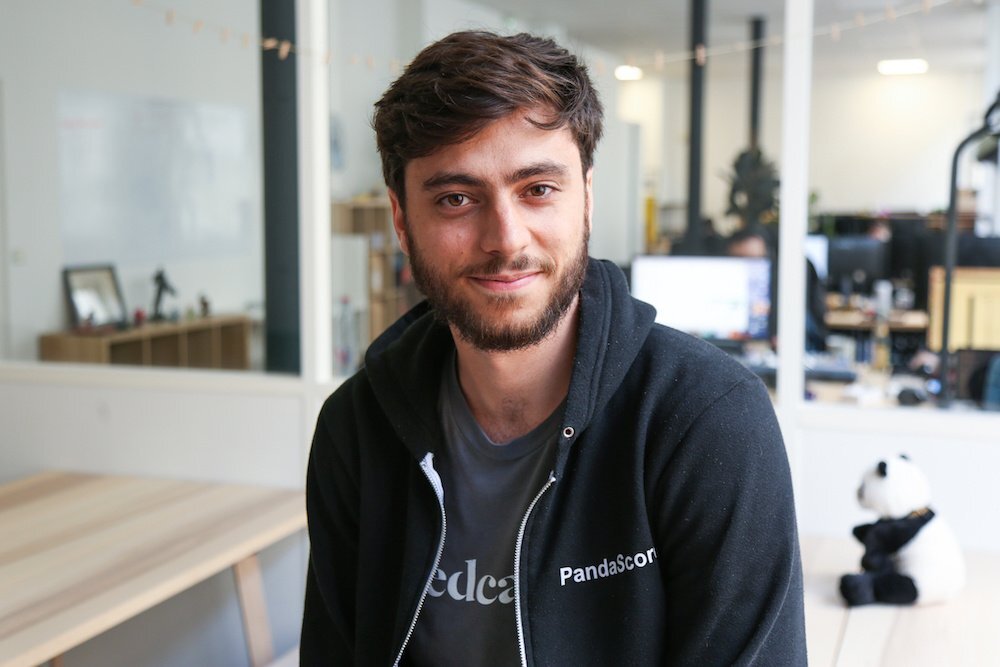 The necessity of building and maintaining a strong network is a familiar construct among numerous industries, and is certainly one that is not lost in the gaming community.
However, among the multitude of strategies and expert tutorials on how best to achieve such a goal, is the question of: how much do you know about your network? With this in mind, CasinoBeats is aiming to take a look under the hood, if you will, and has tasked the 100 Club to help out.
Flavien Guillocheau, Founder of PandaScore, is the next to step into the CB100 Pathways hotseat, elaborating on what will be a game-changer for esports bettors now and in the future and detailing why operators need to embrace esports amid a prediction that it will replace some traditional sports.
CasinoBeats: Could you begin by talking us through any past experiences that have been gained outside of the gambling industry? Could your career have taken any different paths?
My out-of-industry experience is fairly limited as I founded PandaScore after leaving college and soon after that, realised the platform I had developed would be of tremendous value to operators wanting to offer esports betting to their players for the first time.
Before founding PandaScore, I was studying for a psychology degree, specialising in cognitive science. I dropped out before the end of my last year to take up an opportunity with School 42, an innovative higher education institution in Paris with no professors and where students essentially learn through the process of doing rather than from a textbook. This is where I learned how to code, a skill that would prove crucial to building the initial PandaScore platform.
At first, PandaScore was developed to help esports teams improve their approach to coaching, skill development and training, but I soon realised there were tremendous opportunities in the online betting sector and so started to explore those opportunities. I guess my career could have gone down the psychology path, but my passion for data, coding and sports/esports came together perfectly with PandaScore.
CB: What was it that eventually led you into this industry?
When launching a new business in an emerging sector such as esports, you can anticipate what the finish line looks like as the industry reaches maturity. With PandaScore, I was able to look at where the sector was then and where it could be, and then use that vision to identify the sectors and verticals where the platform I had built would be a good fit. If you take a company like Sportsradar, they provide their technologies and solutions to a wide range of sectors, from media to betting.
I realised the same applied to PandaScore, and that our solutions were ideally suited to operators looking to offer esports betting.
The great thing about the betting vertical is that it doesn't require a critical mass of users for a product to be able to generate revenue for a customer.
If you have 1,000 people regularly wagering on your esports markets, as an operator you can make money. I was also excited about the complexity of the betting product that we would need to develop and build, and the scope to bring new and innovative features to the market. Another draw was that once you have developed your platform and suite of tools, it's easy to deploy these with a large number of operators so the commercials were attractive, too.
CB: How would you assess your progress through the industry to date? Are there any interesting anecdotes that would interest our readers, or any stand out experiences that may not have been possible without the current, or a past, role?
When we started building PandaScore Odds in 2018 we could not have been further away from our position in the gaming industry today. We had next to no understanding of the sector and how sportsbook operators functioned.
We didn't know anyone, either. After realising this could be a big industry for PandaScore, we took the decision to attend ICE for the first time back in 2019 and it proved to be quite a shock to the system. We were used to attending gaming industry conferences, but this was something else altogether.
The sheer size of the show, all of the slot machines flashing and making sounds – it was a baptism of fire. But over the next few years, we really got to know the industry and what operators were looking for. We enhanced our platform and product suite, and started to land partnerships with major players such as Ladbrokes and Betcris.
Fast forward to now and we have the right product for the market and have the insight and experience to be able to anticipate the features and tools our partners are going to need before they know they are going to need them. This has seen us roll out things like a bet builder and micro betting markets – both of which will be a game-changer for esports bettors now and in the future.
When I look back at how far we have come since our first ICE, it's actually quite remarkable and only possible because of the incredible team we have built at PandaScore.
CB: What would you say have been the major changes during your time working in the industry? Both for the better and worse.
The biggest change we have seen is the size of the esports betting market. Back in early '10s around $100m was being wagered on esports contests – today, according to Sportsradar research it is $46bn. That makes esports as big as traditional sports such as hockey when it comes to the volume of wagers being placed.
But the size of the market doesn't really matter if operators do not understand it and this has been another area of change with most of the tier ones having now embraced esports betting, with Entain very much leading the charge. This is quite the shift from back in 2019 when we attended our first ICE, and most operators thought it was all a bit weird.
But operators really do need to embrace esports now as it will undoubtedly replace some of the traditional sports that are dying out. The next generation fans who will be the bettors of tomorrow are excited about games such as Fortnite and Valorant and will want to wager on these rather than things like horse and greyhound racing.
The likes of Entain and Betway are making moves now that will take the market share of tomorrow, and other operators should follow their example of how to approach esports betting and leverage the opportunities it provides.
CB: If you could ask the 100 Club any questions, or task them with tackling any issue, what would that be?
I would ask if they are ready to embrace esports betting now and to give it the investment it needs to gain momentum. More and more operators are offering esports markets, but they are not activating their offerings in the same way they would with traditional sports.
This means they are not getting the most out of their esportsbooks, and that means they are missing a huge opportunity to engage players and position their brand as the go-to place for esports betting among a large but growing audience of players around the world. Entain gets it, as does Betway, William Hill and Ladbrokes, but do they?