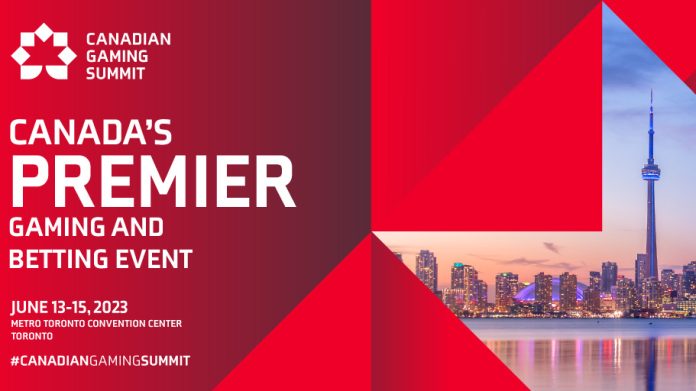 SBC is celebrating the success of the 26th edition of the Canadian Gaming Summit, which marked a momentous milestone as the event was organised and produced by the company for the first time since its acquisition last year.
This year's conference and tradeshow, held in partnership with the Canadian Gaming Association, shattered all previous records by drawing more than 2,000 attendees at the Metro Toronto Convention Centre on June 13-15. The event surpassed last year's figures, doubling the number of participants and establishing a benchmark for success.

"We wanted to work with SBC because of their expertise in organising gaming conferences worldwide. I think it's been evident in the huge attendance that the execution has been fantastic. Everybody's talking about what a wonderful event it has been," noted Paul Burns, President & CEO, CGA.
"I came to this event last year and it's a very different feel this time around. This event is evolving and SBC brought more creative companies and ideas," said Jai Maw, President of Betting Hero.
"You brought together the thought leaders and highlighted the intricacies of this market, which are many, so when I think about the innovations happening in the industry the first event I go to is an event like this. I'm really impressed with SBC."
Spanning three days, the event showcased a multitude of conference sessions, each taking place concurrently in three conference rooms and led by over 180 speakers renowned for their expertise in the market. 
Complementing the educational experience, attendees were treated to a show floor housing over 90 exhibitors and sponsors and a series of networking events. 
Rasmus Sojmark, CEO & Founder of SBC, commented: "Our inaugural experience surpassed all expectations. Prior to the summit, we engaged in extensive conversations with exhibitors, sponsors, and speakers, delving into the nuances of the market to better cater to our audience.
"Leveraging the vast network of SBC connections, we managed to elevate this event into the pinnacle gathering for the Canadian gaming industry."
The event commenced with a pre-day conference on June 13, focusing exclusively on the crucial topic of player protection. This integral component of SBC's event was introduced into the Canadian show, underscoring the significance of player safety and responsible gambling.
The roster of speakers included Duncan Hannay (President & CEO, Ontario Lottery & Gaming Corporation), who delivered opening remarks, in addition to Marie-Noelle Savoie (Chief Compliance Officer, BCLC), Steve Tunison (VP of Gaming, Lotteries and Gaming Saskatchewan), Pat Cook (Vice President Corporate Affairs, Saskatchewan Indian Gaming Authority), Desiree Gervais (Vice President Human Resources, SIGA), Ray Pineault (CEO, Mohegan Gaming & Entertainment) and llkim Hincer (EVP & Chief Legal Officer, Hard Rock International) also delivered keynotes at the event.

"Having the opportunity to hear panels that included our province's Attorney General, representatives from iGaming Ontario, and the CEO of our regulator – you don't get that very often," stated Catherine Meade, VP Community, Sustainability & Social Responsibility of OLG.
"That was huge. A great deal of thought has been put into selecting the panellists who would work together and not only build on what the other is saying but share some different perspectives and share them with respect. Those elements can make something go from being good to great."
The event was further elevated by the First Pitch startup competition, which culminated in Linemate, a B2C app catering to entry-level sports bettors, emerging as the victorious contender. Attendees also benefited from an exclusive masterclass focused on comprehending and implementing return-to-player principles to optimise electronic gaming revenues. Finally, the First Nations Awards honored SIGA for their social responsibility in the community, including their commitment to safety in gaming and player health.
"From the outset, we infused the event with the distinctive quality associated with SBC. Engaging with attendees at the Summit and their positive feedback on the event's organisation reaffirmed our efforts. The attendee numbers doubled, and the conference rooms were brimming with participants. Congratulations to our entire team," Sojmark added.
The Canadian Gaming Summit will return to Toronto June 18-20, 2024.
Don't miss out on the chance to showcase your brand and elevate your presence in the industry during the 2024 edition of the Canadian Gaming Summit. For information on exhibition and sponsorship opportunities that will put your company in the spotlight, reach out to [email protected].