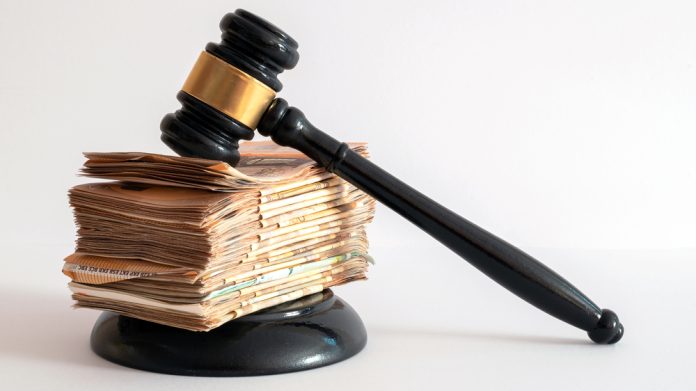 Glitnor Group has faced a €236,789 fine from the Financial Intelligence Analysis Unit due to more than 10 legal provision breaches related to risk assessment failures.
The Malta-based online casino group breached several codes under the Prevention of Money Laundering and Funding of Terrorism Regulations, following a compliance review undertaken in 2019.
One section of the breaches saw the FIAU state that Glintor hadn't conducted "a thorough consideration of the risks" presented by specific casino and sports betting products that it offers, while also failing to consider risks when "placing reliance on other parties to obtain certain customer due diligence obligations".
These were accompanied by several failures in key areas, such as customer identification and verification, risk assessment policies and procedures, and understanding "the purpose and intended nature" of business partnerships.
Three customer files looked at in the compliance review found that Glitnor had failed to obtain proof of identity and residential address documents within the appropriate 30-day time frame.
Additionally, the company was called out on its gambling harm risk ratings after it was discovered that eight players had been highlighted with a 'medium' rating, without the company ever taking appropriate risk assessments such as source of wealth/finance checks.
Looking into these risk assessment failures, one player had deposited a total of €61,942 across frequent deposits in their first 13-months since registration, losing €12,040 in the process.
Meanwhile, another player deposited over €3,000 in the space of nine days across 38 different deposits, two of which were €800 in consecutive days.
In both of these examples, Glitnor had failed to note the risk of these activities and had not conducted the proper SoW/SoF checks to understand the income streams of these customers.
The review also found CDD failures in cases where one player deposited €8,450 in two days, another deposited €15,200 while only ever withdrawing €711 back from that, and a 43-year old non-EU resident deposited €18,867 in two months via payment methods considered to be high-risk.
Although all of these scenarios were considered to be high-risk cases, Glitnor were found to have made enhanced due diligence failures "to determine the legitimacy of such large transactions" and conduct identification, documentation and employment checks.
On the whole, each specific case that the FIAU review considered an issue had been dealt with a severe lack of CRA checks, outlining a significant breach of regulatory expectations.
Ultimately, the review affirmed that Glitnor had failed the four risk pillars when it comes to upholding CRA: interference/delivery risk, geographical Ml/FT risks, the customer's source of wealth and product and transaction risk.
The FIAU public notice stated: "The Committee was particularly concerned with the company's issues when it came to ascertaining that the gaming activity entertained by it was in line with the customers' funding abilities.
"Furthermore, the company's inability, at times, to at least cross-check the players' gaming activity against basic information on the employment and the inability to manage heightened risks of certain customers serviced by it was also a cause of concern for the Committee.
"The Committee also considered the company's size, that it is not a large gaming institution, as well as the impact that the subject person's failures may have had on both its operations and on the local jurisdiction.
"The good level of cooperation portrayed by the company throughout the supervisory process was also factored in, including the company's commitment to remediate its failures, and its statements that it had already commenced working on some action points.
"However, overall the Committee couldn't but note that, at least up until the compliance review, the failures observed confirm that the company has not given due regard towards its AML/CFT obligations."
Subsequently, the FIAU has issued the €236,789 fine and Glitnor is expected to update and improve its Business and Customer Risk Assessment procedures and address the highlighted issues presented in the review.
In response to the ruling, Glitnor Group stated: "Following the recent fine handed by the FIAU on the 26th of June 2023, Glitnor indicates that the inspection took place in 2019 (approx. 4 years ago) shortly after Glitnor received its license from the MGA and further acquired its platform and player base.
 
"Given the fine imposed, Glitnor Group and its Legal advisors disagree with the findings and will be exercising its right to appeal."