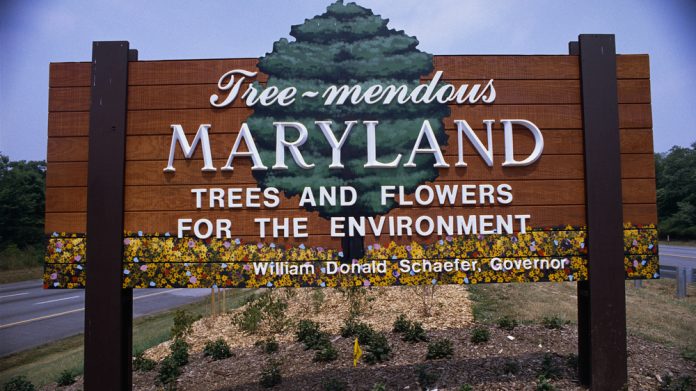 Maryland's six privately owned casinos generated $163.71m in slot machines and table games revenue through June, which represents an increase of less than one percentage point ($971,931) year-on-year.
On a property by property basis, Prince George's County's MGM National Harbor, which houses 2,290 slots and 210 table games, came out on top of the tree with revenue of $69m. This is also an increase of less than one per cent ($632,428).
Live! Casino and Hotel Maryland, located in Anne Arundel County, was next in line with revenue of $57.97m. The venue, which boasts the most slot machines of Maryland's six gaming facilities with 3,845 that are complemented by 179 tables, secured the highest rise in revenue with 3.5 per cent ($1.97m).
Caesars' Horseshoe Baltimore, found in Baltimore City, took the bronze with revenue of $15.94m. However, the establishment's 1,430 slots and 122 tables, recorded a 6.5 per cent ($1.11m) decline, the largest in the state through the 30 day time frame.
The 858 slots and 19 table games offered by Worcester County's Ocean Downs Casino & Racetrack, owned by Churchill Downs, earned a revenue uptick of 1.5 per cent ($125,524) to $8.67m through June.
Hollywood Casino Perryville in Cecil County, operated by PENN Entertainment and owned by the group's Gaming and Leisure Properties corporate spinoff, brought in $6.95m. This drop off 5.9 per cent ($433,399) was the largest in the state, and came from 690 slots and 19 tables.
Bringing up the rear was Allegany County's Rocky Gap Casino Resort, with 620 slots and 16 table games recorded a downfall of 4.1 per cent ($221,622) to $5.11m.
Furthermore, casino gaming contributions to the state came in at $69.43m through June, which is up 1.6 per cent ($1.07m) YoY.
The Education Trust Fund received $50.43m, up 1.5 per cent ($764,425), with further casino gaming revenue also supporting local communities, Maryland's horse racing industry, and small, minority and women-owned businesses.