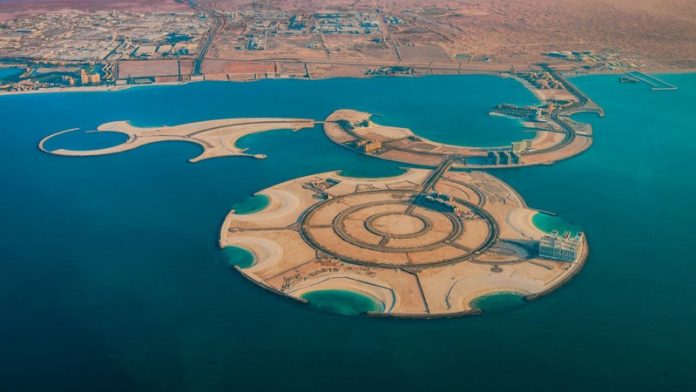 Craig Billings, Chief Executive Officer of Wynn Resorts, has hailed "the most exciting new market opening in decades", with the group expectant of being in receipt of a significant shot in the arm "imminently".
This will see the operator gain receipt of a casino licence in the near future as Wynn's multibillion dollar integrated resort on the man-made Al Marjan Island in Ras Al Khaimah, United Arab Emirates, progresses.
In addition to heavily praising the future prospects for the group, Billings, in a Q2 earnings call, confidently predicted that a 40 per cent equity ownership and management licence fees "will drive a very healthy ROI for Wynn Resorts shareholders".
In addition to noting that the firm will bring its "'A' game to this development", ongoing construction currently sees over 40 per cent of the required hotel piles in the ground.
Furthermore, Billings was also quizzed on if everything is in place to execute on the full plan that was laid out in its initial projections.
"We have everything we need to operate gaming in Al Marjan," he commented. "And I think there's confusion here because there's a lack of understanding regarding individual Emirates versus the UAE as a whole. It's clearly a 10, as I think I've talked about before to a state and federal system.
"I see tremendous value in our business, and I know our brightest days are ahead of us"
"So while there may be conversation in other Emirates about legalisation or legalisation at the federal level, thereby covering all Emirates, I expect that we will have our licence for Ras Al Khaimah actually imminently.
"But there should be no concern that there is a legalisation process that needs to occur in order for a broader legalisation process in order for gaming to occur in that property."
In addition to the UAE, the company also addressed Wynn's other operational markets, with Las Vegas' Formula 1 and Super Bowl expected to "definitely play to the strengths of our brand".
Elsewhere, in Macau, Billings is said to be "deep into design and planning for our concession-related capex commitments", which it is believed will help support the region's long-term diversification goals and be additive to its business over the coming years. 
Billing concluded: "We have a more diversified business with the addition of Encore Boston Harbor; we have a business in Macau that is running structurally higher margins into a resurging market; a business in Las Vegas that is more relevant than ever and is producing nearly double its 2018 EBITDA on much higher margins; and we have a very substantial growth opportunity in the UAE, the most exciting new gaming market in decades. 
"I see tremendous value in our business, and I know our brightest days are ahead of us."