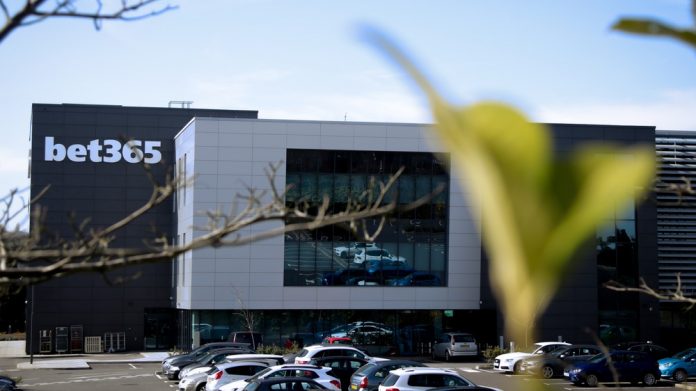 bet365 has become the latest operator to fall foul of the Advertising Standards Authority's ongoing efforts of banning gambling adverts which, under strengthened rules, are deemed to likely be of strong appeal to under-18s.
In this latest instance, following Ladbrokes being penalised on a number of occasions, the advertising watchdog itself raised a challenge regarding a Tweet promoted by the Stoke headquartered group.
This was initially published by the Sky Sports Premier League account on the now rebranded entity known as X, which featured an embedded video of an Arsenal versus Manchester United game and ultimately saw the bet365 logo appear. 
In response, the brand noted that the tweet was published using the Twitter Amplify feature as part of bet365's official sponsorship integration with Sky Sports Premier League, in addition to highlighting controls to ensure the content would only be viewed by those over 25 years of age.
"They also said they ensured that no individuals with strong appeal to young persons were included in the pre-roll advertising that they produced, prior to being shown to the Sky Sports content," the ASA noted.
Data was also supplied to highlight that 0.2 per cent of the Sky Sports Premier League account was registered to those under the age of 18.
"They further said the bet365 part of the video ran for five seconds, in comparison to the Sky Sports Premier League part of the video which ran for 21 seconds," it was added.
In addition to suggesting that they did not believe the clip qualified as advertising material, further data supplied, at the request of the ASA, concerned that of the central player featured in the brief video content, that being Granit Xhaka.
On Instagram 0.4 per cent were registered as under 18, while this figure stood at 32.3 per cent on TikTok. This represented a combined 3.38 per cent across both.
Sky Sports said they were not aware of receiving any complaints in relation to the tweet, with this echoed by X, which also said that it was not in breach of any advertising policies
Upholding the self raised complaint when disclosing its assessment, the ASA shared that due to the bet365 promotion of the tweet in question, the brand gained a degree of responsibility.  
"However, it had subsequently been promoted by bet365 into users' Twitter feeds," the ASA said. "Because bet365 had promoted the tweet, we considered that they had incorporated all of the tweet's contents into their advertising, and the whole tweet was therefore an ad for bet365."
The CAP code was also cited, which notifies that UK footballers who played for top clubs were considered high-risk in terms of how likely they were to be of strong appeal to under-18s.
Due to Xhaka being well known to many that follow Premier League football, including children, as well as the content being viewed in an environment where users self-identify, it was concluded that the ad was irresponsible.
The ad must not appear again in its current form, with bet365 told not to ensure that any future ads do not include a person or character that holds a strong appeal to those under 18 years of age.