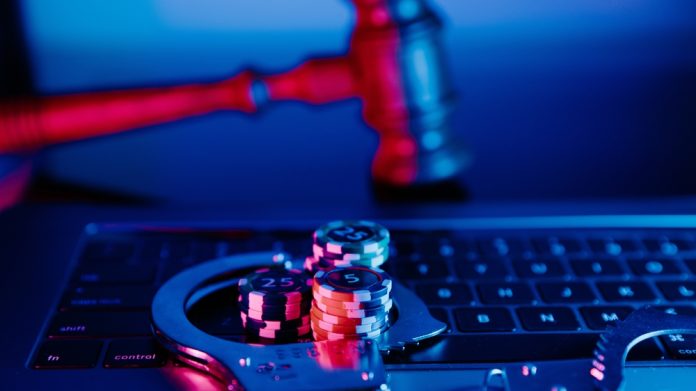 The US Department of Justice has responded to a coalition of gaming regulators to issue an assurance that it "takes seriously" all issues of illegal online gambling.
In a letter released on social media by the Nevada Gaming Control Board, the DOJ asserted that it will "continue to use all available tools" to detect, investigate and prosecute illegal activities.
During May, regulators across Colorado, Illinois, Louisiana, Michigan, Mississippi, New Jersey and Nevada collaborated to urge the DoJ to prioritise combating illegal offshore operators.
The communication cited the threat illegal operators pose to the industry, including a lack of responsible gaming programme investment, no age verification requirements to protect minors, zero anti-money laundering measures, no fair payout guarantees for customers and a loss of state tax revenue funds for important initiatives.
The letter added that offshore operators don't undergo or comply with licensing requirements like legal operators since they don't answer to an authority, nor are they subject to state regulation scrutiny to make sure they're compliant.
"Offshore operators flaunt state regulations and offer products that do not protect the public, which greatly concerns me and my fellow state regulators," wrote Michigan Gaming Control Board Executive Director Henry Williams. 
"The Department appreciates the adverse impact illegal gaming has on individuals and communities"
In response, the DoJ letter read: "We appreciated your views on the matter. The Department has undertaken, and continues to pursue, investigations into illegal gaming.
"The Federal Bureau of Investigation is the investigative arm of the Department tasked with betting allegations of violations of federal gaming laws.
"When the violations have been substantiated, the FBI will forward the allegations to the appropraite federal prosecuting authority to pursue charges, like a US Attorney's Office in the jurisdiction where the crimes have occurred,
"The Department takes seriously the issue of illegal gambling, including illegal online gambling, and continues to successfully investigate and prosecute illegal internet gambling. 
"The FBI works hard to establish and maintain strong partnerships with both public and private entities to combat illegal gaming.
"The Department appreciates the adverse impact illegal gaming has on individuals and communities and will continue to use all available tools to detect, investigate and prosecute such illegal activity."
During the latter stage of 2022, the American Gaming Association said that it is "in for the long haul" to protect consumers after a new report following its own calls for the DOJ to get a handle on illegal, online sportsbooks and casinos, as well as unregulated 'skill game' machines. 
Urging the sector to "work together" in the ongoing fight, CEO Bill Miller's call to action came after the AGA's report uncovered that Americans were betting approximately $511bn a year with illegal igaming websites, unregulated machines and sportsbooks.