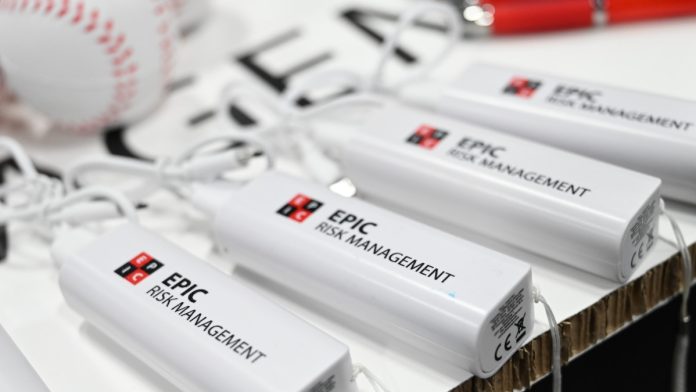 EPIC Risk Management and WHYSUP have disclosed yet another extension to an ongoing partnership that is now heading into a fifth year.
The former noted that this is being undertaken in a bid to improve upon a successful year of education delivery, by collaborating to launch "another impactful programme" of gambling-related harm and mental health awareness for the new academic term.
It was noted by the pair that this extension has also been entered into following positive reviews from the previous academic year regarding the level of awareness it helped to generate among students of secondary school age.
Simon Wootton, EPIC's Programme Coordinator, explained: "Every year we look to ensure that the programme we deliver with support from WHYSUP continues to offer an even greater educational experience for the secondary school children in attendance, and once again we believe that we are experiencing year-on-year improvements in impact and awareness generation."
Adding: "It points to an educational method that works and we are delighted to be continuing our relationship with WHYSUP to bring the lived experience model to even more schools in 2023/24, ensuring that they benefit from our specialising in gambling-related harm and WHYSUP's focus on mental health benefits for an age group that faces the many daily challenges of adolescence."
The EPIC and WHYSUP unity has delivered 221 sessions across 158 state and private schools, which reached a total of 28,734 students.
Following a post-survey visit, 88 per cent of pupils report that they now have good or excellent awareness of the potential harms of gambling, while 93 per cent state that they will gamble less or not at all after attending the sessions.
In addition, 92 per cent of staff members surveyed were completely satisfied with the session provided by the pair, with it also shared that the content was age-appropriate for the pupils.
Further teacher feedback included positive appraisal of the connections that the facilitators are able to draw between gaming and gambling.
"We are delighted to be collaborating with EPIC Risk Management for another 12 months," said Mark Murray, founder of WHYSUP.
"When we first met Paul Buck [EPIC CEO] in 2019, one of the things he shared was his passion to educate young people. Through four years of partnership, we believe we have made a real difference working in this space.
"Our recent two-year state school programme has been a huge success, combining both organisations' expertise of gambling harm minimisation and mental health.
"As we go into a new year of partnership, our primary focus is the same as it was in 2019: to make a real difference through collaboration and offer an outstanding education programme for young people."