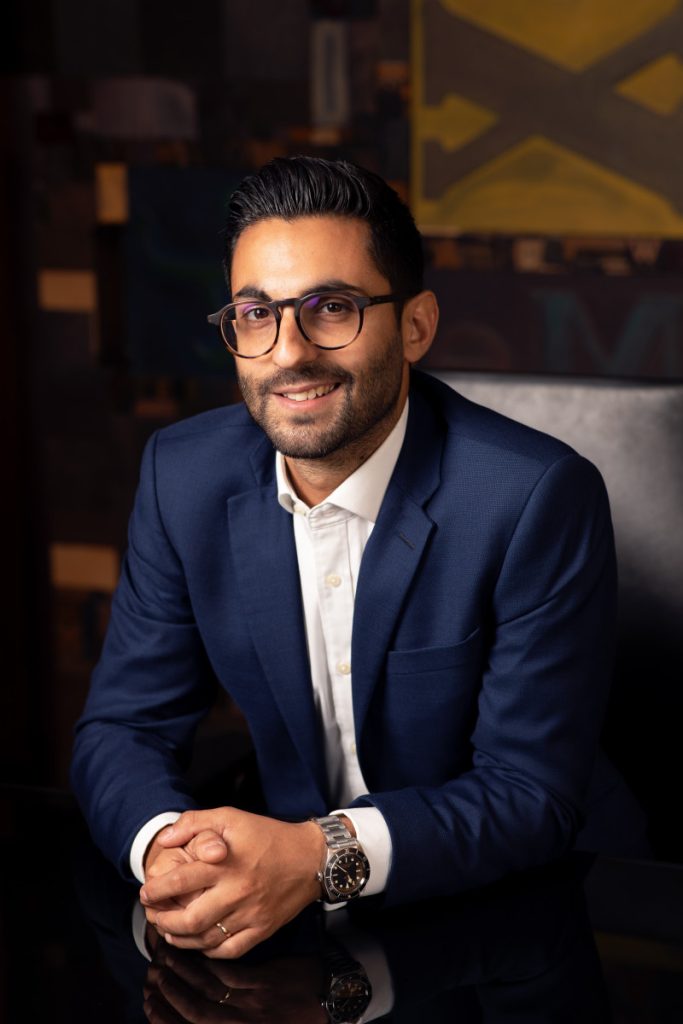 The noise surrounding the opportunities created by advancing technologies is one showing little sign of getting quieter any time soon, particularly when it comes to the gambling industry.
Such developments are set to play a central part of many a discussion during this week's SBC Summit Barcelona, with this no more evident that in a panel titled 'Fit-for-what purpose… Online Casino – The CTO View', which will close the first day (Wednesday 20 September) of the show.
Ahead of a conversation that will delve down avenues such as creating immersive experiences via VR and AI, future challenges and how the industry keeps up with evolving demands, CasinoBeats is live with a two-part preview special.
Isaac Sant, CTO of High Roller, is the latest, and final, participant in our pre-show series, shining a light on the latest tech developments, looking at costly set up costs and the advancement of AI.
CasinoBeats: What future opportunities or developments do you envisage being created due to advances in technology?
Isaac Sant: I see several exciting opportunities and developments on the horizon as a result of advances in technology.
Firstly, the integration of AI into various applications is transforming user experiences. Consider platforms like Netflix and Spotify; they've made it clear that users no longer want to spend time searching for content. AI-driven personalisation is becoming the norm.
In the online gambling industry, we can harness AI to analyse player data, including gaming patterns, past wins, and preferences. This allows us to provide a highly personalised gaming experience, reminding players of their achievements and offering tailored recommendations. To stay competitive, we need to adopt the same level of personalisation, gamification, and loyalty programs that have made other entertainment businesses successful.
Furthermore, I believe it's crucial to keep an eye on the developments in immersive technology, especially in the context of augmented and virtual reality. Apple's efforts to merge VR with the real world are worth noting. While early VR experiences were isolating, recent advancements are creating more immersive and interconnected virtual environments. In the igaming industry, this could lead to experiences where players enjoy the thrill of gambling without completely disconnecting from the real world. Expect to see significant research and development in this field to enhance user experiences.
In summary, the future of emerging technology in the gambling industry lies in AI-driven personalisation and seamless integration with immersive technologies like VR, allowing players to engage with games while staying connected to the real world.
CasinoBeats: When it comes to certain advancements, it's quite common that costly setups are associated with some of the things that you've referenced, one being VR. How much do you think this could hamper mass adoption of certain tech advancements?
IS: It's a valid concern that costly setups, such as VR, can limit mass adoption of certain technological advancements. When considering this, I often reflect on past industry shifts, like the transition from desktop to mobile. During that time, we saw users investing in higher-spec mobile devices as games and applications became more resource-intensive. It was no longer feasible to run on low-end phones.
However, VR adoption won't follow the same pattern. It's unlikely that VR will completely replace other forms of technology, as we saw with desktop to mobile or mobile to VR transitions. Instead, VR will cater to a selective group of users who can afford and seek out immersive experiences.
Certainly, there are challenges associated with this, but I also believe there's an opportunity for businesses to identify a niche or a target group of potential customers who are willing to invest in this hardware. Businesses can create marketing campaigns centred around VR headsets and hardware to engage and reward their customers. For some companies, offering an exclusive version of their software for VR users could be an enticing incentive.
Ultimately, it comes down to understanding the user persona. If the user persona aligns with those who can afford and invest in VR technology, it becomes a matter of return on investment. Not every customer will adopt this technology, so careful consideration is necessary.
If I were running a start-up with a limited budget, I might initially focus on augmented reality rather than VR. AR can provide a bridge to immersive experiences with a lower barrier to entry. I would explore how to integrate AR into my gameplay or loyalty program as a more budget-friendly approach to engaging with technology.
CasinoBeats: If you were to pick one technological advancement that will drive AI gaming forward over the coming years, what would that be?
IS: The role of AI in the gambling industry is pivotal for its evolution. While I don't intend to downplay the importance of human involvement, leaders should embrace the power of AI to enhance their operations.
When we examine the organisation of lobbies and the presentation of games to customers, it may not appear to be a pressing issue. However, companies that fail to automate and personalise these experiences using AI risk falling behind. Take, for example, the influence of personalised welcome emails, tailored onboarding experiences, and SMS messages when a customer engages with a casino.. Startups, in particular, are quick to adopt these practices because they often have more streamlined and lean workflows.
It's essential to recognise that not every company will readily embrace this automated change, but catching up manually can be an uphill battle. Therefore, I don't advocate for scrapping existing systems entirely; instead, I emphasise the importance of integrating AI to augment human efforts.
The real game-changer lies in the synergy between human expertise and AI capabilities. Companies that effectively leverage AI while utilising their workforce's skills will be better positioned to compete, even against smaller teams with automation at their core.
CasinoBeats: Looking ahead to SBC Summit Barcelona itself. You are shortlisted in the Rising Star Award at the SBC awards. What does that mean to be shortlisted? And what will stand yourselves out in that category?
IS: Being shortlisted for the Rising Star Award at the SBC awards is truly an exciting and meaningful recognition for us. It reflects our collective vision and commitment to the future of the igaming industry.
We are clear that our goal is not to replace the workforce or human touch. Instead, we have a shared vision of leveraging automation to expand our capabilities, potentially doubling or even tripling our workforce. While we acknowledge that there's always room for improvement, we are aggressively pursuing this path.
Our focus is on personalisation, tailored experience, especially for our VIP customers, and cultivating loyalty among our player base. We harness technology to create unique experiences, making the most of resources that are accessible to everyone in the industry.
Our guiding principle is centred around entertainment. We constantly ask ourselves, "Is our offer entertaining enough?" After all, it's the customer's experience that matters most. To succeed, we believe in being customers of our own product. We immerse ourselves in the customer' shoes to genuinely understand both the positives and negatives of their experience.
As a company, especially within our management team, we prioritise empathising with our customers. We don't place ourselves on a pedestal or create roadmaps based on fantasies. Instead, we strive to create an environment where customers feel valued and understood; making our casino an attractive choice because it's a place where the customer really matters.

Sant will participate in a panel entitled 'Fit-for-what purpose… Online Casino – The CTO View' on Wednesday 20 September at 15:40-16:20. They will be joined by fellow panellists Julian Jares, CTO of Bingosoft and Jacinto Barbosa, CTO at Solverde, with Wesley Ellul, Chief Creative Officer of Quizando, on moderating duties.
SBC Summit Barcelona, taking place from September 19-21 at Fira de Barcelona Montjuïc, will bring together 15,000 delegates, offering them a platform to delve into the cutting-edge via a dedicated 'Casino & iGaming Zone.'