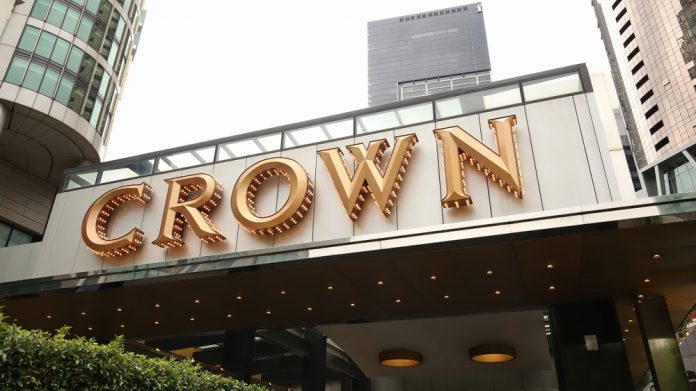 Crown Resorts has aligned with Police Veterans Victoria in a cooperation that boasts an overarching ambition of paving the way for individuals to thrive in their post-service lives.
The casino and entertainment operator, which recently rolled-out a fresh branding campaign following much regulatory trouble, is aiming to expand the program on a national basis.
It is hoped that the initiative will reach 100,000 veterans across the country, with a New South Wales launch to follow Victoria, before it is subsequently extended to other states, including Western Australia.
"Our collaboration with Crown Resorts is an exceptional milestone and a significant step towards supporting retired police veterans," stated David McGowan, Chief Executive Officer, Police Veterans Victoria. 
"This partnership reflects our shared dedication to these veterans' well-being and successful transition to civilian life. Through mentoring, career opportunities, and specialised training, we're creating a platform for retired police veterans to continue thriving."
This program is designed around four core initiatives. These include providing valuable mentoring, genuine career opportunities, a hardship fund and specialised training and ensuring lifeline success, to those that have concluded their service in the police force.
As part of this collaboration, Crown Resorts will also supply funding and resources to aid other PVV programs and activities that cater to the needs of police veterans and their families.
Mike Volkert, Chief Executive Officer at Crown Melbourne, explained: "Crown Melbourne is one of Australia's most visited tourist destinations, so we appreciate the efforts of Victoria Police in keeping our community safe and see firsthand the immense dedication police work requires. 
"We work very closely with Victoria Police and can attest to the tremendous job they do, as well as the unwavering support they extend to our security operation.
"Our partnership with Police Veterans Victoria recognises that support and is our way of giving back to the brave men and women that have served in the blue uniform.
"By offering personalised mentoring, genuine career opportunities, and specialised training, we aim to empower these veterans in their journey beyond the police force."
Last year, Crown, which saw a long protracted A$8.9bn (US$6.3bn) takeover by Blackstone become finalised, received a pair of financial penalties in Victoria that were handed down amid a slew of investigations into the group in recent times.
In November, Crown Resorts' Melbourne venue received a mammoth A$120m in fines from the Victorian Gambling and Casino Control Commission.
This became the second such action brought against the company by the regulator following the state's royal commission into the group, with the financial penalty taking the company's Victorian total to $200m. One year earlier, the VGCCC fined Crown A$80m over its China Union Pay process.
June saw Crown Melbourne accept an AUS$20m fine from the Victorian Gambling and Casino Control Commission for breaching casino tax obligations.
One month later, a $450m financial penalty was imposed on the group by the Federal Court of Australia after AUSTRAC filed civil proceedings for breaches of the Anti-Money Laundering and Counter-Terrorism Financing Act.