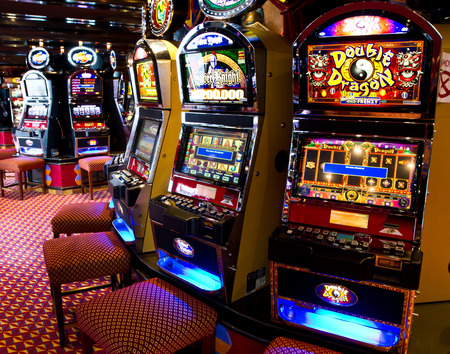 Apex Gaming has announced that Northern Cyprus' Savoy Ottoman Palace and Casino is the latest to install its Dragon Egg Island jackpot solution.
The Dragon Egg unit is one entire jackpot system in itself, consisting of two banks of four Apex slots, each fitted with three 27" screens.
The game also makes full use of the large overhead display that is an integral part of the solution as well as featuring a total of 16 different jackpot levels stemming from the four main levels.
"This Dragon Egg Island is something we simply have envisaged as probably the perfect all-in-one jackpot solution", explained Semih Zafer Güven, General Manager of The Savoy casino.
"It has everything a player can look for – a wonderful, intelligent game with exceptional bonus features. We see ourselves as the forefront of gaming in Northern Cyprus and require the best of the best for our customers.
"Indeed, this is an outstanding solution. That is why we are so pleased to have the Apex Dragon Egg Island jackpot in our casino".
Abdullah Kocadayi, Slot Director of The Savoy Casino, said: "Its popularity is amazing.
"It has been a long time since we have seen a new solution on our casino floor cause such a positive reaction amongst our customers.
"It is a well-conceived complete jackpot solution with such a number of levels that it attracts all kinds of players.
"The design is very special and it is just great to look at. In a word – it has it all. We made 100% the right decision to place the Dragon Egg island in our casino".