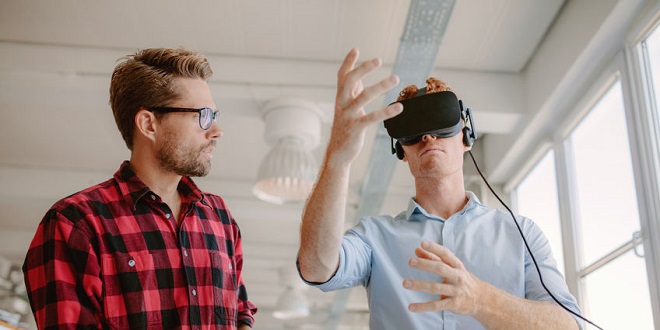 Alexandre Tomic, co-founder of ALEA, on why mobile lays the foundation
for VR to enter the mainstream.
There is no doubt about it, virtual reality is going to be big. As the technology matures, and the scale and scope of what it can do is further explored, it will play a significant role in our day-to-day lives.
Just imagine being able to hold a meeting with colleagues regardless of where they are in the world, in a single, virtual office space. Or not just watching a TV show, but being taken, via a "teletransportation device", to the location where it is set. With VR, this will be possible.
But mass adoption is still five to ten years away; at present, VR hardware is just too expensive for anyone other than die-hard enthusiasts, and its use has yet to properly shift from novelty item to everyday necessity.
The tricky question, then, is how to encourage more users to engage with VR in the meantime. Here at ALEA, we believe mobile holds the key to unlocking VR for the masses, and have recently launched the market's first real-money mobile VR slot.
The way we see it, smartphone and tablet penetration levels are so high (thought to be around 70% in the UK) that the vast majority of consumers already own the main piece of hardware they need to enter virtual reality worlds on mobile.
The only other item required is a set of low-cost goggles such as Google Cardboard – which can be bought for around £5, or for those looking to spend a little more, Samsung Gear VR or Google Daydream – costing £85 and £99 respectively.
The reason we believe mobile will be the catalyst for VR adoption is from the huge shift towards mobile play that we have seen at our SlotsMillion online casino over the past 12 months. It's been seismic, jumping from 35% to 65%.
With so many people now playing on mobile devices, it makes sense to provide a VR experience that has been specifically designed for the channel. To do this, we teamed up with Pragmatic Play, launching Sugar Rush VR in November.
It was a major milestone for us and the VR world; on going live, it became the first real-money VR slot to hit the market. It's also been a major success with our players. It's only available on Android for now, but already we are seeing impressive KPIs.
The reason behind its early success, I believe, is that we have made it as easy as possible for players to access the VR version of the slot. They simply click "I want to play this game in VR" when accessing SlotsMillion from their smartphone or tablet device.
Once they have slipped on their goggles, they are good to go. In addition, we have been able to deliver the same quality experience to players – the graphics are rich and clear, the sound crisp and audible, and the game-play enhanced.
In some ways, we did not expect this trend to emerge for VR. We have always believed the high-end, highly-immersive experience offered via desktop and sophisticated hardware would be the combination of choice for consumers.
That said, most operators believed that would be the way with online casino, and look how that turned out. I think over time we will see VR shift back to desktop and high-end hardware simply because of the superior experience it can offer.
In the meantime, however, we are planning to keep designing, developing and launching new mobile VR online slot games, and also exploring ways of making the player experience even more immersive and engaging.
Mobile VR may not be able to deliver the same quality and detail as found on desktop, but at this stage it doesn't really matter. It's about getting more people to engage with the technology and understand the value and entertainment it offers.
Indeed, it provides the breakthrough moment the technology is very much in need of.