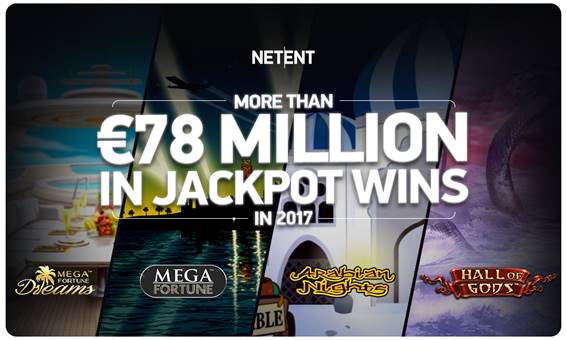 NetEnt, the digital gaming solutions provider, has revealed its jackpot totals for 2017.
Across the firms four global accumulative jackpot games, Mega Fortune, Mega Fortune Dreams, Arabian Nights and Hall of Gods, a grand total of 321 jackpots were paid out, which amounted to a grand total payout of €78.3m.
Earlier this month two players of Mega Fortune ensured a happy Christmas, with a duo of huge wins.
Each playing on mobile devices, jackpots of €3.3m and €3.5m were scooped.
NetEnt has also revealed that Mega Fortune is is the most popular choice amongst players, with the highest number of unique players and rounds played resulting in €30.4 being paid out on this one title alone.
The highest jackpot of the year, however, came from Hall of Gods, with the fourth highest jackpot in the company's history earning one lucky player €7.5m in June.
Henrik Fagerlund, Chief Product Officer of NetEnt, said: "Our games are continuing to pay out life-changing winnings to players and to be able to win them €78 million in 2017 makes us all very proud.
"Mega Fortune Dreams alone has paid out around €30 million, but we must not forget Mega Fortune, Arabian Night and Halls of Gods, showing there's more than one opportunity to win a life-changing amount of money with our pooled jackpots.
"Being able to offer players the chance to win big is what keeps them coming back and we're over the moon that we can repay their loyalty."