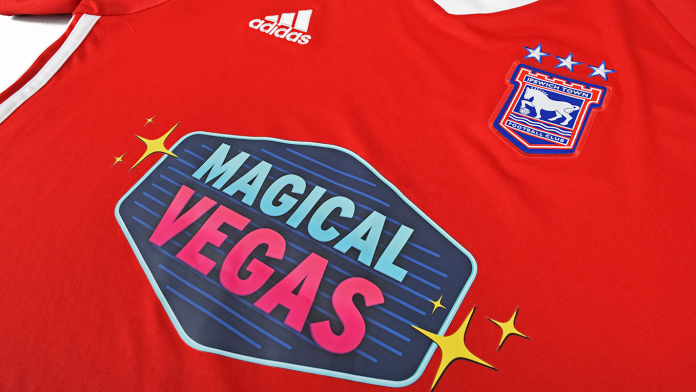 English football club Ipswich Town has agreed a new three-and-a-half year sponsorship deal that sees all first-team shirts carry the Magical Vegas online casino brand from next season.
The partnership with Daub Alderney, which is part of the Stride Gaming igaming group, also sees the Magical Vegas logo on the Championship team's red away shirt for the rest of this season.
The deal is worth a total of around £2m, dependent on Ipswich remaining a Championship club, and ends a 10-year run for outgoing shirt sponsor Marcus Evans Group.
Ian Milne, Ipswich Town's managing director, told the club's website: "A lot of hard work has taken place on both sides and it's the start of an exciting new partnership."
Stride Gaming's Konstantinos Veletas added: "We are delighted to be working alongside such a prestigious football club as Ipswich Town.
"It's a thrilling new venture for us and we are looking forward to a very successful partnership over the next three-and-a-half years."