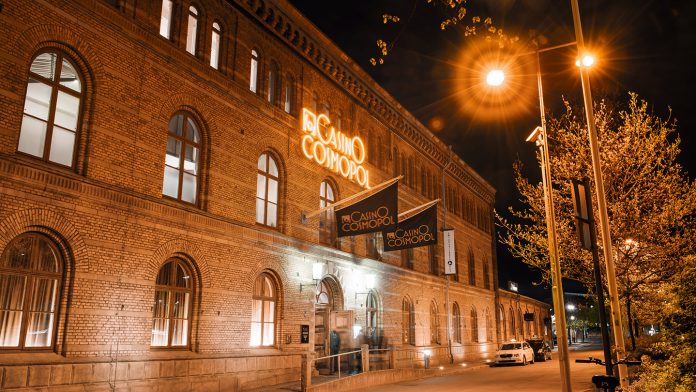 Swedish casino operator Casino Cosmopol has selected Intelligent Gaming Systems, a Playtech company, as its system partner for its four casinos in Sweden.
Casino Cosmopol is a wholly owned subsidiary of Svenska Spel, employing more than 1,300 staff at its venues in Stockholm, Göteborg (pictured), Malmö and Sundsvall.
IGS is to deliver a casino management suite that includes slots, tables, poker, visitor registration, cash desk and business intelligence capabilities, implemented in several phases across 2018 and 2019.
Per Jaldung, CEO of Casino Cosmopol, said IGS was awarded the contract following a competitive tender process: "As a public-sector organisation, Casino Cosmopol applies the [Swedish] Public Procurement Act and our major investments are subject to a competitive procurement process.
"We specified detailed requirements for a system to connect our gaming, business and compliance operations, with a focus on AML and GDPR," he said.
"IGS was the supplier that met our requirements best and was consequently awarded the contract. Its understanding of the challenges that are presented by AML and GDPR with respect to casino operation has made us feel very confident that they are the right match for Casino Cosmopol," added Jaldung.
Martin Sykes, managing director at IGS, added: "This success underlines our position as the leading systems supplier to the European casino industry. Casino Cosmopol is one of the world's most responsible gaming operators and is at the leading edge of initiatives such as AML and GDPR.
"The project includes a number of innovative developments which will underpin our position as the world leaders in AML and responsible gaming."